A Forecast of Bellevue, Washington's Residential Market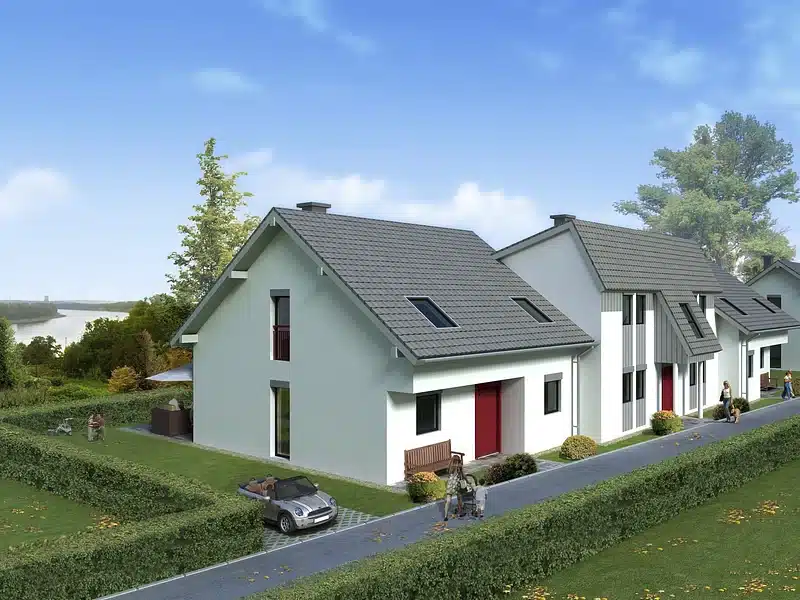 Bellevue, Washington – constituting one-third of the thriving Seattle-Tacoma-Bellevue metropolitan statistical area (MSA) – had to weather the storm of higher mortgage rates last year like much of the nation. However, the latest figures point to a resilient recovery where prices, demand, consumer sentiment, and more aren't just getting back to where they were; they're growing stronger.
Kevin Zellmer, owner and managing broker of Realty ONE Group Enterprise in Bellevue and Lake Chelan, Washington, articulates this resilience. "Despite concerns about interest rates impacting the market, reduced inventory and lower days-on-market demonstrate that the Bellevue market remains robust," he says. Zellmer adds, with notable enthusiasm, that "Bellevue is the highest city in demand in the Seattle metro area."
So will this trend of high demand and limited inventory persist into 2023? Insights from the U.S. News Housing Market Index and other data paint a compelling picture.
How the Bellevue Housing Market Transformed in 2022
The single-family housing permits in the Seattle-Tacoma-Bellevue market took a sharp dive in 2022, plummeting from a peak of 788 in May to just 357 by November. Yet, since 2023 began, the tide has started to turn, with conditions gradually improving.
In January 2023, the year opened with a mere 359 single-family permits getting approved. By June, this number had surged to nearly 600. Still, permit approval lags behind 2022. In the last three months (April through June) alone, 1,712 permits were approved, compared to 2,083 for the same period the previous year – marking a decrease of around 18%.
The multifamily sector wasn't spared either. Permits in this area also declined sharply in 2022, and 2023 hasn't shown improvement. Starting 2022 with over 2,100 multifamily permits, the numbers dwindled, and by June of this year, had fallen to a mere 1,049.
Between April and June of 2023, only 3,352 multifamily permits were approved in the Seattle-Tacoma-Bellevue region, compared to an impressive 5,500 a year earlier. That's an alarming decline of almost 40% year over year.
However, there is a silver lining. In the previous year, Amazon, headquartered in Seattle and Bellevue, launched the Amazon Housing Equity Fund, committing over $2 billion to bolster multifamily housing in Bellevue and the Eastside. This ambitious initiative aims to add at least 20,000 new affordable homes for low- and moderate-income residents.
Bellevue's Housing Supply and Demand Dynamics
The low housing supply is a nationwide phenomenon, and the Seattle and Bellevue housing markets are no exception. As of June 2023, the metro area only had a 1.1-month supply of homes, down about two weeks from the previous year. That's also a significant decrease from March when there was a two-month supply.
This scarcity is even more pronounced when compared to national supply levels, which stand at 1.81 months. It falls far short of the 6.5 months typically considered indicative of a balanced market.
The nexus of a limited housing supply and an increasing population is intensifying the market pressure. Bellevue's population marked a 0.6% year-over-year growth from June 2022 to June 2023 and saw a 24% surge between the 2010 and 2020 Census reports. Mortgage rates further limit the housing inventory across the country.
Laura Townsend, a real estate agent at Re/Max Metro Realty in Seattle, reflects on the situation: "A lot of people have interest rates of 3% to 4% on their current mortgage. They are reluctant to give up that low mortgage rate to buy a larger home at current rates. That is going to translate into fewer houses coming on the market and keep inventory low."
Median Home Price Trends in Bellevue
The home prices in the Seattle, Tacoma, and Bellevue markets have dipped by 1.8% compared to a year ago. However, they've regained traction – at least monthly – since the close of 2022, when the median price hovered at $716,000. As of now, it's up to $800,000 for the MSA, reports Redfin – almost double the national median – and has stayed at this level for two consecutive months. Bellevue's average home value, as per Zillow, stands at nearly $1.3 million, though down 11% year over year.
Townsend offers perspective on this shift, saying, "Home prices had a slight decline at the beginning of the year when interest rates took a steep jump and many of our tech companies were laying off. The market has really leveled out and become stable."
Bellevue's housing market is a dynamic and resilient entity. The fluctuations in the housing permits, the ambitious corporate initiatives like Amazon's Housing Equity Fund, the constant shift in supply and demand, and the nuanced effects of interest rates all converge to shape a market that's both challenging and promising.
With economic forces and the right strategies aligning Bellevue's real estate landscape offers not only a glimpse into the unique trends and pressures of the current market but also a model for understanding the future of housing in America's bustling metropolitan areas.