Energizing Ashland: The JOE-4-SUN Project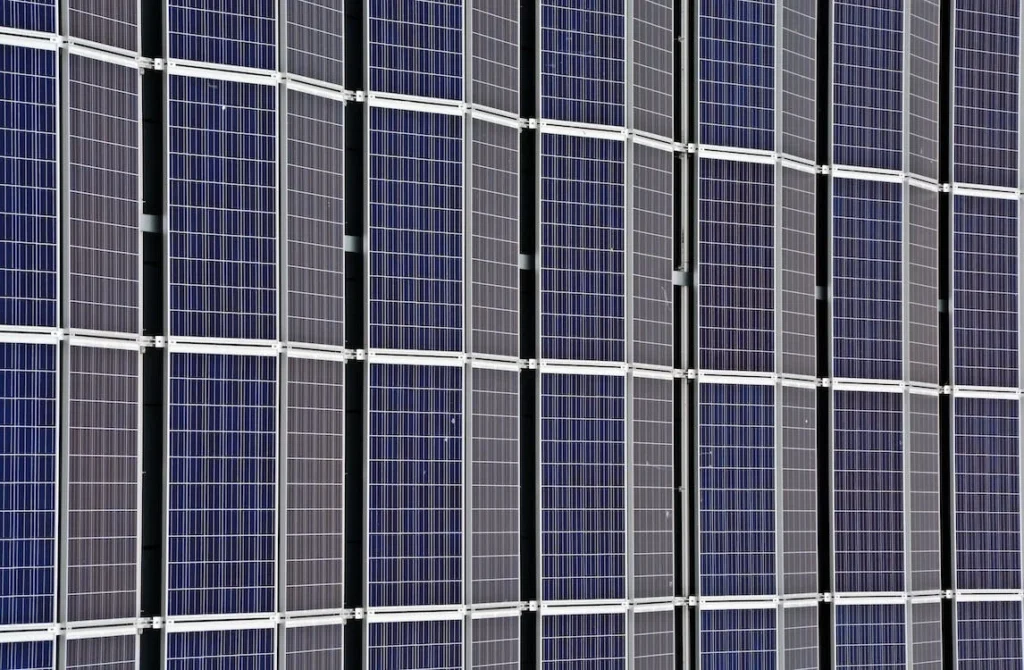 The National Community Solar Partnership (NCSP) is a pioneering program initiated by the U.S. Department of Energy Solar Energy Technologies Office (SETO). Its mission is to rally a coalition of dedicated stakeholders, working collectively to expand access to affordable community solar to every household across the United States. By enabling communities to embrace community solar, NCSP seeks to unlock a wide range of meaningful benefits for participants.
These meaningful benefits include:
Greater Household Savings: Community solar opens the door to significant cost savings on electricity bills for households.
Low- to Moderate-Income (LMI) Household Access: NCSP places particular emphasis on ensuring that low- to moderate-income households have equal access to community solar opportunities.
Increased Resilience: By fostering community solar initiatives, NCSP strengthens the resilience of communities, enabling them to better withstand and recover from energy disruptions.
Community Ownership: Through community solar projects, residents can take ownership of their energy future, instilling a sense of pride and empowerment within their communities.
Equitable Workforce Development: NCSP actively supports workforce development in the clean energy sector, offering job opportunities and promoting diversity and inclusivity.
NCSP is actively working towards its ambitious 2025 target: to enable community solar to power the equivalent of 5 million households, generating a cumulative $1 billion in energy bill savings.
In 2022, the Sunny Awards were introduced as part of NCSP's endeavors. This prestigious recognition program celebrates community solar projects and programs that embody best practices in increasing equitable access to the meaningful benefits of community solar for subscribers and their communities. These benefits extend beyond individual households and positively impact organizations and the surrounding communities where these projects are developed and operated.
Project Overview:

Project Name: JOE-4-SUN Ashland
Location: Ashland, MA
Project Size: 6 MW
Project Subscribers: 51% residential subscribers, 49% commercial anchor tenant
Year Energized: 2020
Lead Organization: Citizens Energy Corporation
Partner Organizations: None listed
Business Model: Financed, owned, and operated by a third-party developer
State Incentives Leveraged: Solar Massachusetts Renewable Target (SMART) Program
Bill Savings: 50% discount to LMI households on bill credits
LMI Access: 100% of residential subscribers are LMI
The JOE-4-SUN Ashland project stands as a remarkable example of community solar advancement. With a capacity of 6 MW, the project caters to a diverse subscriber base, consisting of 51% residential subscribers and 49% commercial anchor tenants.
Energized in 2020 and spearheaded by the Citizens Energy Corporation, JOE-4-SUN Ashland follows a financing and ownership model operated by a third-party developer. Leveraging the benefits of the Solar Massachusetts Renewable Target (SMART) Program, the project delivers an impressive 50% discount on bill credits to low- to moderate-income households.
In its commitment to inclusivity, the JOE-4-SUN Ashland project achieves full LMI access, with all residential subscribers falling within the low- to moderate-income bracket. By empowering the local community with renewable energy savings, this project plays a significant role in promoting equity and sustainable development in Ashland, Massachusetts.
The JOE-4-SUN Ashland project is an impressive 6 MW low-income community solar initiative situated on a federal superfund site. It serves more than 500 low-to-moderate income (LMI) households, providing substantial savings of over $400 per year on electricity costs for each household. Developed, financed, and operated by Citizens Energy Corporation, this project prioritizes accessibility and inclusivity for all participants.
Leveraging the Solar Massachusetts Renewable Target (SMART) program, JOE-4-SUN guarantees a remarkable 50% savings on bill credits to eligible LMI households. Eligibility verification can be easily established through existing residential assistance rates, utility records, or residence in a state-designated Environmental Justice Zone.
Citizens Energy's commitment to simplicity and fairness is evident in its enrollment process, which never requires credit checks or imposes any sign-up or cancellation fees. This approach makes it easier for households to join the project and reap the benefits of affordable clean energy.
In addition to providing substantial savings, JOE-4-SUN demonstrates its dedication to community and labor by employing entirely union labor, supporting the creation and retention of well-paying jobs with competitive wages and benefits.
The project's innovative siting practices further contribute to its success. Once the site of the Nyanza Chemical Waste Dump, the superfund site's transformation into a green energy initiative is a testament to community engagement and collaboration. JOE-4-SUN involved community members, city officials, and the Nyanza Advisory Committee throughout its development process, delivering a green future to a location historically plagued by environmental challenges.