Expanding Housing Choices: Latest IHIP Grants and Innovative Loan Program Unveiled by Polis Administration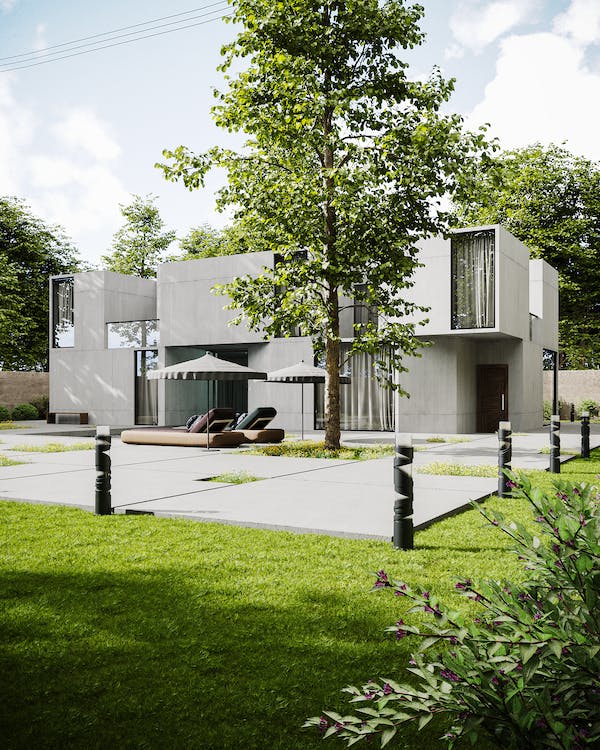 Breaking News: Polis Administration Powers Up Colorado's Housing Future with Latest IHIP Grant Winners and Revolutionary Loan Scheme. Today marks an extraordinary day for housing innovation in Colorado. Governor Polis, in conjunction with the Business Funding & Incentives Division of the Colorado Office of Economic Development and International Trade (OEDIT), has announced the latest recipients of the groundbreaking Innovative Housing Incentive Program (IHIP) grants. Alongside this, the state has rolled out an exciting new component of the IHIP initiative—a loan program geared to fuel the housing manufacturing sector.
"Coloradoans, listen up! We're on a mission to make housing more affordable and attainable for everyone," Governor Polis declared. "By catalyzing the housing industry with this latest round of IHIP funding, we're set to bring 490 new, budget-friendly housing units to life while supporting local businesses. Trust me, we're closing in on solving Colorado's housing dilemma."
A Milestone Executive Move
Governor Polis isn't new to taking bold steps for housing solutions. Just last week, he cut through bureaucratic red tape via an executive action designed to streamline housing projects. The inception of the IHIP program itself came from a bipartisan law (HB22-1282), which Governor Polis signed and was sponsored by notable state leaders like then-Rep. Mullica, Minority Leader Lynch, Senator Bridges, and Senator Woodward.
"This is more than just a program; it's a game-changing strategy to lower the cost of living for everyone in Adams County and beyond," cheered Senator Kyle Mullica.
"Listen, this isn't just policy—it's about empowering families to live where they work," said Senator Jeff Bridges. "This program catapults our broader strategy for housing affordability."
The Genius of Modular and Manufactured Housing
One thing's for sure: modular and manufactured housing is shaping up as the future. These construction methods not only increase the housing supply but do so faster and more efficiently than traditional methods.
Meet the Innovators
Three trailblazing Colorado companies, ranging from fresh startups to industry veterans, have been announced as the newest grant recipients. Earlier this year, IHIP made its inaugural grant awards, which incentivized the creation of 1,000 affordable housing units.
Precision Building Systems, Denver – This subsidiary of national homebuilder Clayton Homes has been awarded up to $1.05 million to construct 285 housing units.
Pure Zero Construction, Pueblo – Specializing in net-zero tiny homes, Pure Zero has been awarded up to $905,300 to bring 169 housing units to life.
StructureBot, Colorado Springs – A startup with dreams of building robots to construct homes, StructureBot was awarded up to $100,000 to develop 36 units.
"It's not just about housing; it's about pioneering new ways to address Colorado's housing needs while creating jobs," said Jack Tiebout, Senior Program Manager at OEDIT.
Bonus: A $20 Million Revolving Loan Program
OEDIT has also partnered with the Colorado Housing and Financing Authority (CHFA) to launch a $20 million revolving loan program to support housing manufacturers in developing affordable homes.
"CHFA couldn't be more excited about this collaboration. We're in it for the long game to make Colorado a better place to live and work," said Cris White, CEO and Executive Director of CHFA.
Rolling Applications and Future Plans
Applications for IHIP grants and the loan program are open and available, with the loan program commencing on September 5. For more details, check out CHFA's official page here.
"This grant and loan program isn't just financial support; it's a catalyst for community transformation," concluded Rod Stambaugh, CEO of Pure Zero Construction.
As of January 2023, IHIP is part of a broader suite of initiatives led by former San Miguel County Commissioner Hilary Cooper to ramp up the supply of affordable housing in Colorado. Other programs include Proposition 123 Affordable Housing Financing Fund and various other initiatives aimed at community revitalization.
So, if you're as excited about the future of housing in Colorado as we are, stay tuned. There's a lot more innovation to come!