Flood Insurance: A Must-Have for More Americans, According to Experts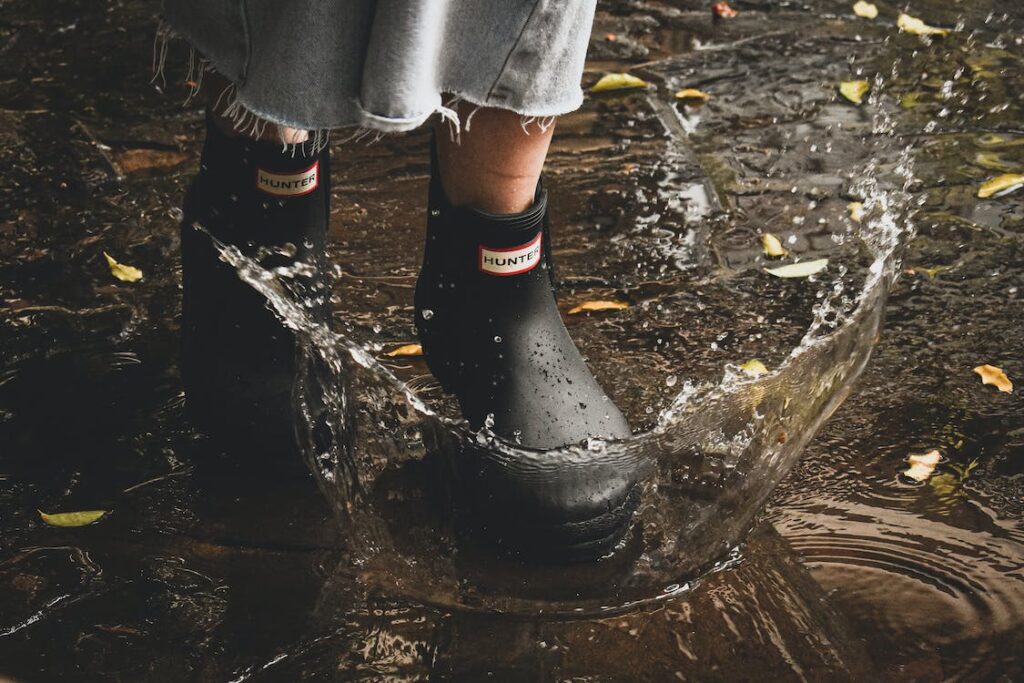 In the sprawling landscape of the United States, flood insurance has evolved as a fortress against the unpredictable wrath of nature. Managed with precision by FEMA through the National Flood Insurance Program (NFIP), and championed by a robust network of over 50 insurance companies, it stands as a beacon of security for countless American households.
Picture the small town of Barre, Vermont. Amy Rodger, a lifelong resident, found herself trapped in a real-life nightmare last week. As water gushed into her home, a chilling six feet of it consumed the first floor before she could even gasp in disbelief. A single moment transformed her cozy dwelling into a sodden ruin.
"I don't even know where to begin," she exclaimed, her voice cracking, eyes wide at the mud that now claimed her once-pristine home.
Amy's story resonates with many homeowners in Vermont, a state left staggering under the devastation of catastrophic flash flooding. This latest episode in America's ongoing battle with natural disasters has sounded a clarion call about the essential nature of flood insurance.
"People are getting in situations where severe weather events are becoming more common," warns Mark Browne, an esteemed professor teaching risk management at St. Johns University in New York. His voice carries a note of gravity that demands attention.
Flood insurance in the US is no mere policy; it's a lifeline. With the federal government backing all coverage plans since the 1960s, it's a testament to how inherently risky flood insurance is perceived to be. No private insurers dare to brave these turbulent waters on their own.
"I think people really need to have a good risk management plan in place," Browne added thoughtfully, emphasizing the need for preparedness.
However, the protection offered by most NFIP policies may not be enough. With a cap at $250,000 in repairs, Browne suggests homeowners should explore supplemental coverage, especially as climate change amplifies the frequency of flood events.
"The unexpected is happening. Events are striking in places that were never on people's radar. Severe flooding in Vermont or cars washed away in Philadelphia were unthinkable," he observed, his words a chilling reminder of our changing reality.
But the floodwaters of change are also seeping into the insurance market. Many companies are retreating from states deemed too costly to insure. Over the last decade, Louisiana has witnessed the departure or collapse of more than two dozen insurance companies.
"Climate change is killing us. We're getting more violent, larger rain storms," declared University of Maryland Professor Gregory Baecher, his words a rallying cry for urgent action.
And the ripple effects extend beyond homeowners. Vermont, for example, saw 7,000 acres of farmland submerged during the catastrophic rainfall last week. A disaster that struck at the heart of the community.
"It hit right when those crops were headed to farmers' markets, farm stands, retail operations, supermarkets," lamented Anson Tebbetts, Vermont's Secretary of Agriculture.
But Vermont is fighting back, setting up emergency funds and even providing drone access to farmers to document the damage.
"We are working to get cash to those farmers quickly," Tebbetts said, determination in his voice.
As FEMA begins the meticulous process of inspecting Vermont's flood-hit regions, a sense of uncertainty lingers. It could take months to ascertain how much aid individual homeowners are eligible for.
The floodwaters may have receded, but the storm's impact lingers. The urgency of flood insurance, the heart-wrenching stories of loss, and the resilience of communities are painting a vivid picture of America's ongoing dance with nature's fury. The lesson is clear: being prepared with the right insurance is not just wise—it's essential in this ever-changing world.