Home Values Soar: 8% of Residences Nationwide Achieve Staggering $1M+ Status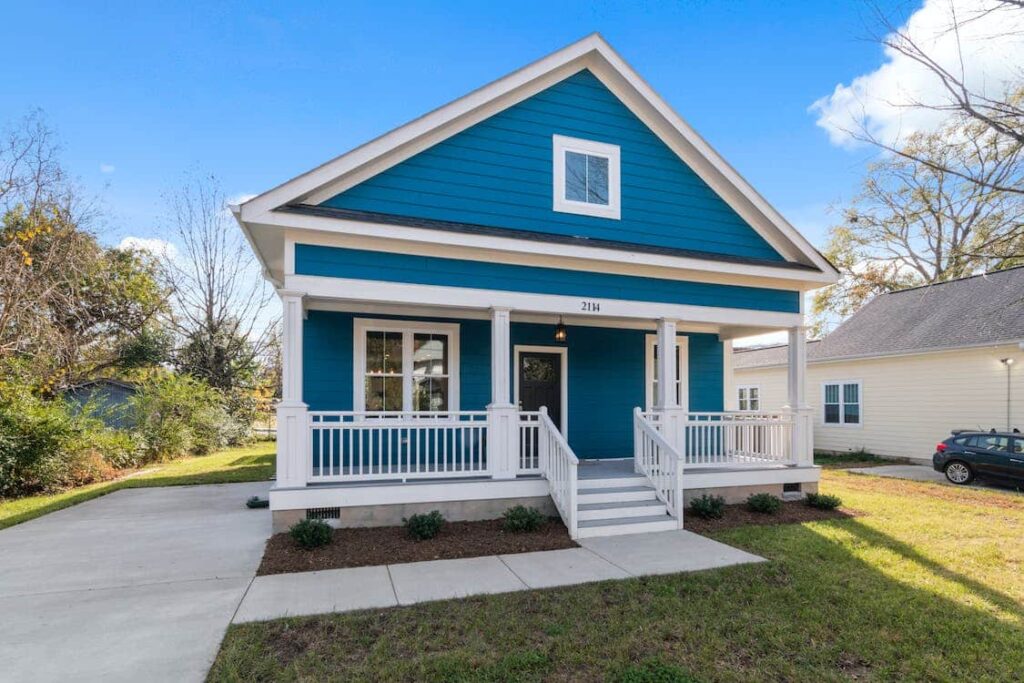 Home Values Skyrocket: The Journey of Million-Dollar Residences
In an exciting revelation, a recent report by Redfin has unveiled that only a mere 8% of single-family homes across the nation hold a valuation exceeding the illustrious $1 million mark. This statistic, while showing a slight retreat from its peak of 8.6% just over a year ago, is far from static, as the real estate landscape undergoes a series of intriguing shifts.
At the heart of this captivating tale lies the ebb and flow of home prices. The share of homes commanding a valuation above $1 million is embarking on an upward trajectory after dipping to a 12-month low of 7.3% in February 2023. The upward momentum owes its existence to the resurgence of home prices on a year-over-year basis. Following a dip in early 2023, the median U.S. home-sale price witnessed an impressive 3% surge in July, marking the most substantial increase since the previous November. Interestingly, this upward swing is even more pronounced in the realm of high-end properties, where the median sale price of luxury homes has risen by 4.6% year over year, culminating at an impressive $1.2 million during the second quarter.
Yet, amidst this dynamic backdrop, another fascinating phenomenon comes to light—the role of mortgage rates in shaping the market's landscape. At present, elevated mortgage rates have fostered a phenomenon referred to as the "lock-in effect." This phenomenon has caused a limitation in inventory, creating a scarcity that has, rather unexpectedly, resulted in an appreciative surge in the value of available homes. This rarity in the market has spurred a surge in demand, subsequently propelling home prices to climb, nudging numerous properties past the coveted million-dollar threshold.
Redfin Economics Research Lead, Chen Zhao, aptly captures this scenario: "The supply shortage is making many listings feel hot. In most of the country, expensive properties that are in good condition and priced fairly are attracting buyers and in some cases bidding wars, mostly because for-sale signs are few and far between right now."
Yet, amidst this interplay of supply and demand, there remains a sense of assurance. Zhao conveys this sentiment by highlighting the potential for a more optimistic future: "Still, there's no rush to offload high-value homes. Recent economic signals that the U.S. may avoid a broad recession could cause high-end buyers to feel more confident in making a major purchase in the coming months. There may be more demand coming down the pipeline."
Delving into the numbers, a striking revelation comes to light—the number of homes that have surpassed the million-dollar threshold has doubled since the onset of the pandemic, surging from a mere 4% in June 2019. This meteoric rise can be attributed to the unprecedented surge in home prices witnessed during 2020 and 2021. The perfect storm of record-low mortgage rates and the embrace of remote work prompted Americans to embark on home-buying sprees.
Unveiling regional trends, the narrative takes an exciting turn. It appears that the East Coast—particularly New England—is leading the charge in crossing the million-dollar threshold. In the Bridgeport, Connecticut metro, a remarkable 25.8% of homes, many of which are nestled in popular New York City suburbs, now boast a valuation exceeding $1 million. This represents a notable surge from the 23.1% recorded a year ago, marking the most substantial increase among the analyzed metros. Other frontrunners in this trajectory include Boston, where the share has risen from 20.3% to 21.5%, and Newark, New Jersey, which has climbed from 8.7% to 9.7%.
While the majority of the 99 most populous metropolitan areas are witnessing year-over-year increases in the portion of homes valued at $1 million or more, the percentage growth is modest, often less than a single percentage point. In contrast, three metros have seen no change, while the remaining 41 have experienced a decline in the portion of million-dollar-plus homes.
On the other side of the spectrum, the West Coast emerges as a harbinger of change in the million-dollar domain. Seattle's share of such homes has dipped from 39.3% to 33% in the past year, marking the most significant decline among the analyzed metros. This trend is echoed in Oakland, California (55.1% to 49%), and Oxnard, California (40.2% to 34.5%). Other prominent metros, including Los Angeles, San Diego, San Jose, San Francisco, Anaheim, New York, and Washington, D.C., have also experienced a decline in the share of million-dollar homes.
This decline on the West Coast, however, is a reflection of a market that has undergone more substantial cooling compared to its counterparts. The impact of rising mortgage rates and a wavering tech economy have influenced buyer behavior in these regions over the past year. Yet, a promising resurgence is on the horizon as buyers gradually adjust to the new rates and the economy regains its equilibrium.
Amidst these fluctuations, California stands as the undisputed leader in the realm of million-dollar homes. San Francisco takes the lead, with a staggering 81.2% of homes valued at or above $1 million, although this figure has slightly decreased from 84.2% a year earlier. Not far behind is San Jose, boasting a substantial 79.6%, down from 82.9%. This trend resonates through Anaheim, Oakland, San Diego, and Los Angeles, where the share of seven-figure homes may have slightly dipped, yet a robust 40% to 50% of all homes continue to command a valuation of at least $1 million.
In essence, the real estate market is a vibrant tapestry of growth and transformation, as home values surge, regional trends unfold, and buyers navigate an evolving landscape. As we journey through these dynamic shifts, the allure of million-dollar residences remains ever-present, beckoning us to explore the varied nuances that shape our dwelling aspirations.