In FY 2024 Budget, Governor Hochul Affirms Support for Tenants, Homeowners, and Public Housing Residents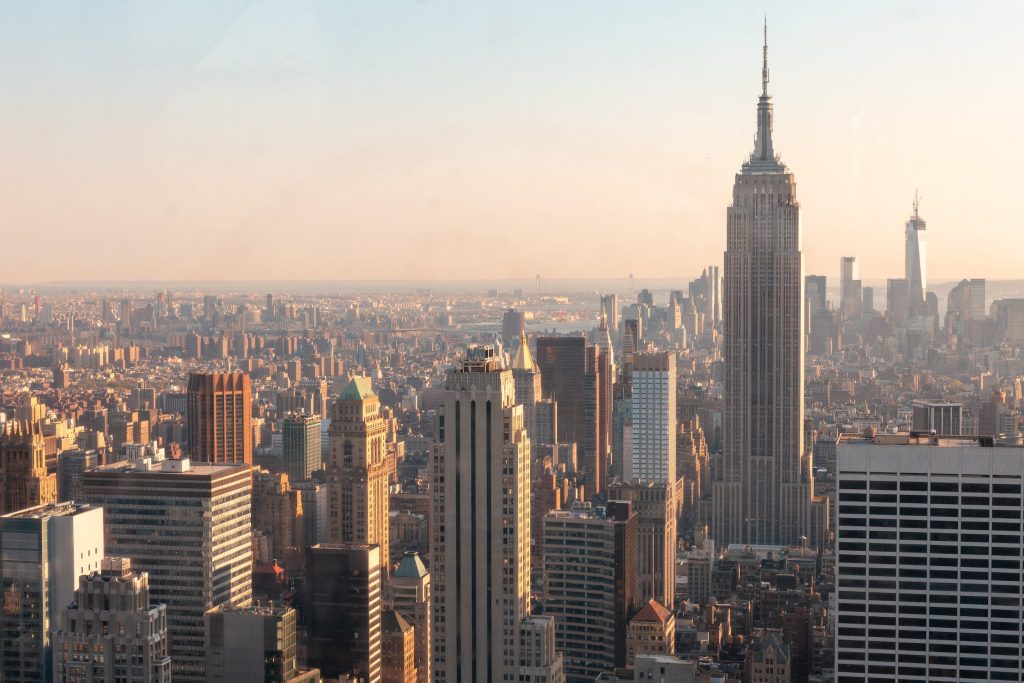 Governor Kathy Hochul today has revealed a series of robust measures intended to assist homeowners and tenants, inclusive of those residing in public and subsidized housing, within the framework of the FY 2024 Budget. The strategic plan incorporates substantial financial investments in rental assistance aimed at supporting individuals who faced difficulties in meeting rent payments during the COVID-19 pandemic, and reside in public or subsidized housing. It also introduces a groundbreaking program designed to tackle childhood lead exposure in residential properties located in high-risk areas throughout New York State.
Moreover, the budget includes provisions to extend a successful homeowner assistance program tailored for high-need communities, further assistance aimed at helping homeowners maintain their homes, the establishment of a new Upstate satellite office for New York State Homes and Community Renewal's Tenant Protection Unit, along with additional funding allocated for legal services and representation in eviction cases statewide. Collectively, these initiatives symbolize Governor Hochul's ongoing commitment to confronting New York's housing crisis through innovative approaches, providing indispensable support for New York renters, homeowners, and vulnerable populations.
Governor Hochul commented, "In response to a worsening housing crisis, this budget presents new and sustained support designed to assist New York renters and homeowners struggling to maintain financial stability. I am pleased to have reached a consensus with the legislature to offer rent arrears assistance to subsidized housing residents, including public housing residents, fund vital home repairs in high-need areas, counteract childhood lead exposure in affected communities, broaden the state's tenant protection services and aid homeowners in retaining their homes, but we must take additional steps to adequately address the magnitude of our housing crisis. I am committed to tirelessly pursuing solutions to our housing crisis, maximizing our housing potential, and making our state more affordable for all New Yorkers, and I plan to continue to work closely with the Legislature and other stakeholders toward achieving these goals."
In response to the COVID-19 pandemic, which highlighted the fragile balance many New Yorkers have with equitable housing, the State has been managing programs that have played a crucial role in preventing people from losing their homes and averting financial disaster. The FY 2024 Budget injects New York's Emergency Rental Assistance Program with an additional $391 million, purposed to support more tenants and families, including residents of NYCHA and other public housing, as well as recipients of federal Section 8 vouchers. This funding will work in harmony with other investments in the Budget to aid public housing residents, such as a substantial $135 million capital investment for the New York City Housing Authority. The FY 2024 Budget also contains provisions for appropriation authority should the Federal government reallocate further Federal funds to ERAP.
To safeguard against the risks of Childhood Lead Exposure, the FY 2024 Budget launches a pioneering program aimed at combating childhood lead exposure in residential buildings located in 24 high-risk areas outside of New York City. The program, initially proposed by Governor Hochul in her State of the State Address, mandates certain multi-family residential buildings to be certified as free of lead paint hazards every three years. The Department of Health will establish a registry of buildings verified as lead-safe and require the remediation of lead-based paint hazards.
The FY 2024 Budget also recognizes the critical importance of supporting homeowners in New York, particularly given the impact of the housing crisis on homebuyers and homeowners. Housing prices in the New York City metro area have seen an increase of 50% since 2015, with even greater rises observed outside of New York City. The FY 2024 budget provides additional funding support for homeowners to assist New Yorkers in managing the escalating cost of homeownership.
In its ongoing efforts to increase Tenant Protection Services for Renters Statewide, the FY 2024 Budget announces the establishment of a new satellite office for the New York State Division of Homes and Community Renewal's Tenant Protection Unit (TPU) in Upstate New York. TPU, which already provides guidance, advocacy, and legal support to a diverse range of tenants across the state, will now be better positioned to provide localized support to vulnerable renter populations in the Upstate region.
This investment builds on the successful TPU programs from the past decade. The TPU has launched a large-scale registration enforcement program targeting owners who fail to comply with the registration requirements. In addition to its enforcement activities, the TPU works in collaboration with community organizers, legal services organizations, and tenant groups to educate tenants about their rights under rent regulation laws.
The FY 2024 Budget continues to support the Governor's $25 billion comprehensive Housing Plan, approved in the FY 2023 Budget. This ambitious plan is aimed at creating or preserving 100,000 affordable homes across New York, including 10,000 units with support services for vulnerable populations, and the electrification of an additional 50,000 homes.