Today's Mortgage and Refinance Rates: July 04, 2022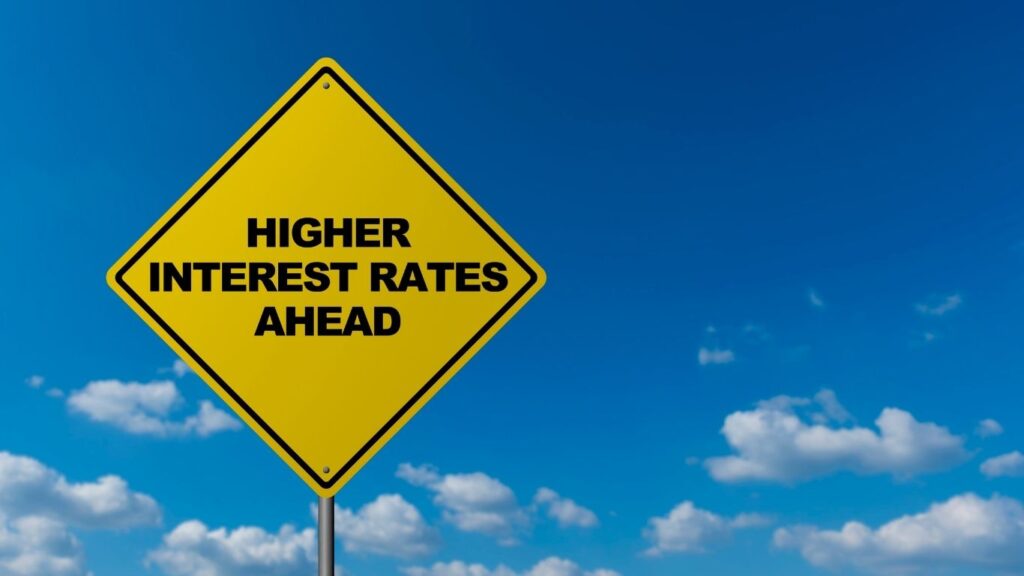 The Federal Reserve announced another rate increase of 75 basis points. Jerome Powell, the head of the Federal Reserve, asserts that despite their inability to completely control the causes of inflation, the Fed's endeavor to combat it without sparking a recession is still feasible. And we don't believe the growth will end there.
"These higher rates are the result of a shift in expectations about inflation and the course of monetary policy," said Sam Khater, Freddie Mac's chief economist. "Higher mortgage rates will lead to moderation from the blistering pace of housing activity that we have experienced coming out of the pandemic, ultimately resulting in a more balanced housing market."
Mortgage rates today
| | |
| --- | --- |
| Mortgage type | Average rate today |
| 30-year fixed | 5.13% |
| 20-year fixed | 4.55% |
| 15-year fixed | 4.24% |
| 7/1 ARM | 4.80% |
| 5/1 ARM | 4.45% |
| 30-year FHA | 4.33% |
| 30-year VA | 4.39% |
This information has been provided by Zillow.
"Today's announcement confirms the Fed's commitment to fight the inflation battle more aggressively despite the potential aftermath from raising rates at such a rapid pace," the Allianz Investment Management's senior investment strategist Charlie Ripley said. "Overall, Fed policy rates have been out of sync with the inflation story for some time and the aggressive hikes from the Fed should appease markets for the time being."
Mortgage rates went raised along with inflation, which is now at its highest level since 1981. According to a news release from the U.S. Department of Labor's Bureau of Labor Statistics, "The Consumer Price Index for All Urban Consumers (CPI-U) jumped 1.0 percent on a seasonally adjusted basis in May after gaining 0.3 percent in April." The Consumer Price Index (CPI) tracks the rate of change in the cost of goods and services over time.
"Climbing mortgage rates continue to put pressure on the housing market, pushing the cost of homeownership ever higher," said Hannah Jones, Economic Data Analyst at Realtor.com. "There has been little relief for American consumers at the grocery store, the pump, and in both the for-sale and rental markets."
The rate, points, and APR may vary depending on a variety of factors, including the property's location, loan amount, loan type, occupancy type, property type, loan-to-value ratio, and credit score. Based on information about these criteria that is only available after you apply, your actual rate and points may be higher or lower than those quoted.
With the increasing refinancing rates and closing costs, homeowners should also consider refinancing. Is this the right time?
Refinance rates today
| | |
| --- | --- |
| Mortgage type | Average rate today |
| 30-year fixed | 5.12% |
| 20-year fixed | 4.76% |
| 15-year fixed | 4.33% |
| 7/1 ARM | 4.78% |
| 5/1 ARM | 4.37% |
| 30-year FHA | 4.13% |
| 30-year VA | 4.48% |
This information has been provided by Zillow.
You can choose between a fixed-rate mortgage and an adjustable-rate mortgage to determine how much interest you'll pay and whether your rate may change later. An interest rate on a fixed-rate mortgage remains constant for the whole term of the loan. The interest rate you pay today and in 30 years will be the same if you had a 30-year mortgage. Rates and monthly payments on an adjustable-rate mortgage, or ARM, are fixed for a predetermined period of time before fluctuating on a regular basis. For instance, a 5/1 ARM (adjustable-rate mortgage) has a fixed rate for the first five years, after which it adjusts annually. Today, a hybrid rate is also offered. A hybrid adjustable-rate mortgage, sometimes known as a "hybrid ARM," combines the features of fixed-rate and adjustable-rate mortgages. In this type of mortgage, there will be an initial fixed-rate period and then an adjustable-rate period.