Mortgage Relief Uncovered: Cal HFA with Rich Szerman's Real Estate Fix – August 18th, 2023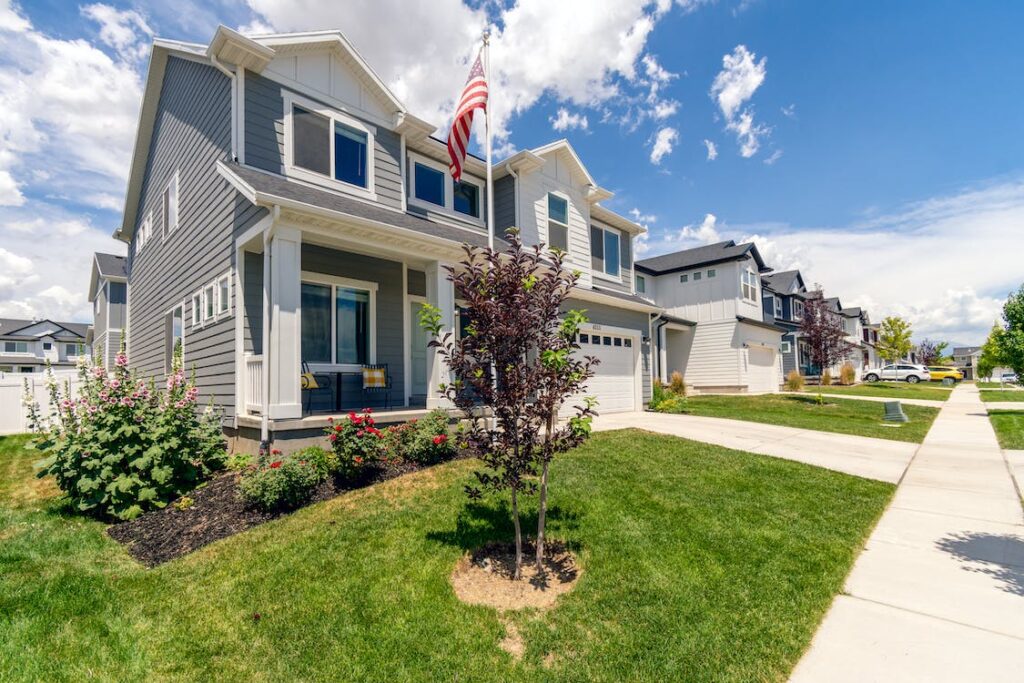 Topic: Mortgage Services from Rich's Office and the California Mortgage Relief Program
Title: The Real Estate Fix With Rich Szerman – Unveiling Mortgage Relief with Cal HFA – August 18th, 2023
Guests: Stephanie Vargas, Rebecca Franklin
A Riveting Discussion on Mortgage Relief and Real Estate Solutions
On today's riveting episode of "The Real Estate Fix with Rich Szerman," listeners are treated to an eye-opening discussion filled with rich insights and exclusive details about the real estate market and mortgage relief.
Opening Insights and Market Update
Rich kicks off the show by delving into a recent market update article from Forbes. This enlightening segment highlights the rise in fixed-mortgage rates, climbing 3 to 6 percent over a 6-month span in the last two years. This fluctuation captures the essence of a dynamically changing market, setting the stage for the in-depth conversation that follows.
Rich's Office and Mortgage Relief Explained
Next, Rich introduces Stephanie Vargas, a dedicated employee from his office. Stephanie provides a comprehensive breakdown of how Rich's team approaches client needs, focusing on mortgage relief, title issues, and other essential real estate matters. Her informative talk outlines the five key documents required to liaise with your mortgage servicer:
Third-party authorization form
Homeowner bailout agreement
Financial worksheet
Guide to running hardship letter
Checklist for all the items
Stephanie emphasizes the importance of these documents and provides valuable insights into how the submission process to the mortgage servicer functions.
A Personal Story and Introduction to Cal HFA's Program
After a refreshing break, Rich entertains listeners with a humorous anecdote from his youth, detailing his accidental invention of the curly fry during his days working at Wendy's. Laughter aside, Rebecca Franklin from Cal HFA takes the stage to provide an extensive overview of the California Mortgage Relief Program. Her discussion explores the qualification criteria and answers some of the most frequently asked questions about the application process.
Closing Remarks and Mortgage Relief Insights
Finally, Rich wraps up the show with an engaging dialogue with Stephanie regarding the mortgage relief website and its user-friendly application process. Rich's closing thoughts reflect his commitment to demystifying real estate and providing tangible solutions to everyday people.
Rich Szerman, with his experience spanning over three decades, stands as a beacon in the real estate industry. In an increasingly volatile economic environment, real estate remains a critical investment for most individuals. Whether you own a home or aspire to, understanding the housing market is vital to making real estate work for you.
With a team of seasoned experts specializing in various facets of real estate – including foreclosure, disclosure, mortgage, title, refinance, buying, and selling – Rich's office offers a wealth of knowledge and tailored solutions. Their track record, dotted with countless success stories, speaks to their ability to handle a wide array of issues, ensuring that whatever your concern, Rich Szerman and his team have likely seen it and solved it before. They're here to guide, support, and lead you towards success in the real estate world.