New Jersey's Energy Landscape: Analyzing the Investing in America Agenda's Impact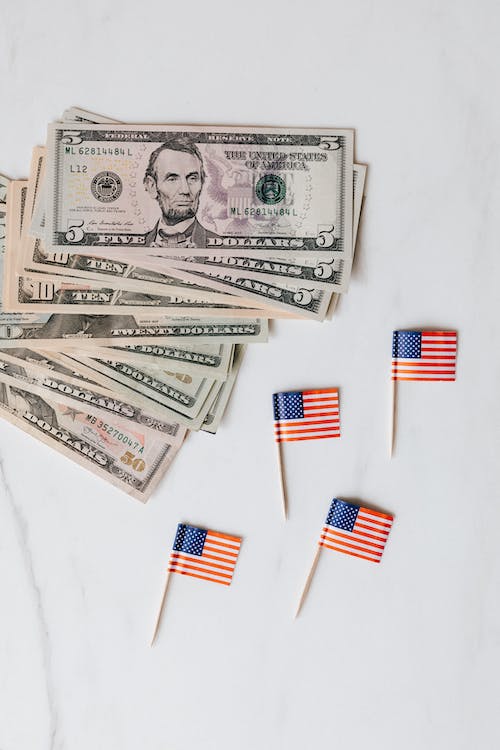 On the highly anticipated date of July 26, 2023, U.S. Secretary of Energy Jennifer M. Granholm will grace Princeton, New Jersey with her presence, where she will preside over a crucial public meeting of the Secretary of Energy Advisory Board. As part of her visit, Secretary Granholm will embark on an insightful tour of the renowned Princeton Plasma Physics Laboratory, known for its groundbreaking research in the field of plasma physics.
Strengthening New Jersey's Economy with Renewable Energy Initiatives
Amidst the energy sector's dynamic landscape, New Jersey has been making remarkable strides. In 2022, the state boasted an impressive 140,643 energy workers, fueling progress and innovation in the field. A closer look at Mercer County reveals even more encouraging statistics, where a staggering 48% of the electric power generation workforce was dedicated to wind, solar, and hydroelectric sources. Furthermore, 1,800 workers were actively engaged in energy efficiency efforts, contributing significantly to sustainable practices.
The Future: An Energized Vision for New Jersey
With an eye toward a greener future, the Inflation Reduction Act stands as a catalyst for further advancement. This groundbreaking legislation is poised to expand opportunities in New Jersey's energy sector exponentially. By fostering investments in large-scale clean power generation and storage projects, the state is set to witness an estimated $11.4 billion in economic influx between now and 2030. The act's foresight is a testament to the belief that sustainable energy solutions are not only environmentally responsible but economically viable.
Secretary Granholm's visit to New Jersey will undoubtedly solidify the state's position as a driving force in the nation's energy landscape. As she engages with experts at the Princeton Plasma Physics Laboratory and interacts with the Secretary of Energy Advisory Board, her insights and recommendations will undoubtedly shape the path toward a more sustainable and prosperous future for New Jersey's energy sector.
The stage is set, and the possibilities are boundless. As New Jersey embraces renewable energy initiatives and takes advantage of federal support, the state is poised to become a trailblazer in the nation's quest for a cleaner, greener, and more prosperous future.
Exciting Advances in Clean Energy for New Jersey
New Jersey is making great strides towards a carbon-free future, with a bold statewide target of achieving 100% carbon-free electricity by 2035. Already, the state boasts an impressive 1.1 GW of solar, wind, and storage capacity. But that's not all – there are exciting plans in the pipeline for an additional 2.2 GW of clean energy capacity. This ambitious expansion is set to almost triple the current clean energy available on the grid, bringing clean power to more than 240,000 additional homes across the state!
To encourage investments in wind and solar, the Inflation Reduction Act offers valuable tax credits. This means that not only will New Jersey's clean energy capacity grow, but energy costs are also projected to decline significantly. Solar power costs are expected to drop by 25%, while offshore wind power is predicted to see a remarkable 68% reduction over the next three decades. This fantastic progress in sustainable energy will lead to considerable savings for consumers and the environment alike.
And that's not all – the Biden Administration, through the U.S. Department of Energy (DOE), is actively supporting the offshore wind industry in New Jersey. The New Jersey Wind Port is set to receive substantial investments, with a 1.5 GW project on the horizon. This impressive endeavor will generate enough clean energy to power over 700,000 homes, truly making a positive impact on the state's energy landscape.
Easing the Burden of Home Energy Bills
New Jerseyans are in for even more good news when it comes to their home energy bills! Thanks to the U.S. Department of Energy's Weatherization Assistance Program and State Energy Program, over $57 million has been invested in the state since 2015. This has led to the creation of 861 jobs and significant improvements in over 3,200 homes. Not only are energy costs reduced, but home safety and health have also been improved.
Upgrading appliances and enhancing home energy efficiency can go a long way in conserving energy. In fact, it is estimated that a total of 3,700 GWh of energy could be saved in New Jersey – that's enough to power an impressive 123,400 homes! Recognizing the importance of energy conservation, New Jersey is implementing a Home Energy Rebate program, set to receive over $183 million in funding. This program will provide valuable support to low-income households, offering an average savings of 40% on their energy bills when they upgrade their appliances and improve energy efficiency.
Moreover, the Inflation Reduction Act offers grants to assist state and local governments in adopting the latest building energy codes. This move is expected to yield significant savings for homeowners, with the average new homeowner in New Jersey potentially saving 16.1% on their utility bills – that's a substantial $397 annually!
In conclusion, New Jersey's commitment to clean energy and energy efficiency is both commendable and exciting. With ambitious goals and substantial investments, the state is paving the way toward a greener, more sustainable future, ensuring that both its residents and the environment reap the benefits.