Powering Up: U.S. Solar Sector Surges with Over 155 GW of Manufacturing Announcements in a Year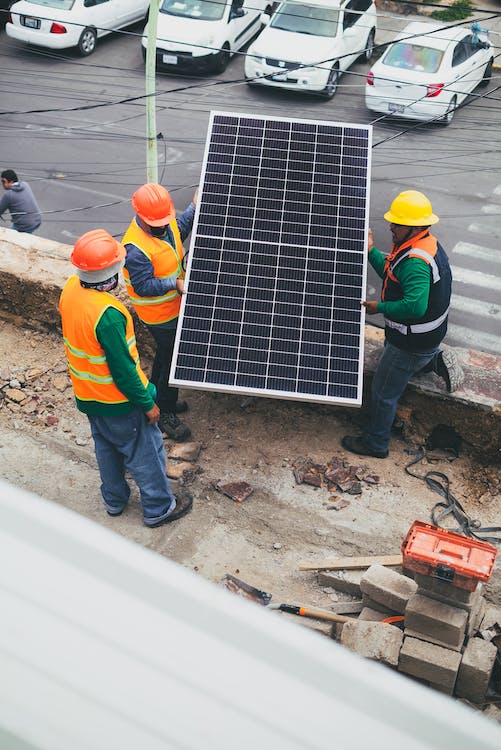 Reshaping America's Energy Landscape: A Year of Remarkable Progress. One year has passed since the landmark moment when the Inflation Reduction Act (IRA) was signed into law, ushering in a new era for the U.S. energy landscape. This pivotal legislation, the most substantial climate and energy spending package in U.S. history, allocated a staggering $600 billion for various endeavors. Within this grand initiative, $370 billion was dedicated to bolstering renewable energy expansion and climate resilience.
The IRA's ambitions were far-reaching, with the mandate to achieve a nationwide carbon emission reduction of approximately 40% by 2030. Beyond emissions, the act set its sights on rejuvenating domestic manufacturing within U.S. borders, reinvigorating employment opportunities and vital supply chains. Among the monumental figures, $60 billion was earmarked specifically for reinvigorating U.S. manufacturing.
Fast-forwarding to today, the results of this bold move are nothing short of awe-inspiring. An impressive $100 billion in private investments has been announced, leading to the establishment of 51 new facilities or significant expansions, as attested by the Solar Energy Industries Association (SEIA).
"The unprecedented surge in demand for American-made clean energy is a clear sign that the clean energy incentives enacted last year by Congress are working," declared SEIA President and CEO, Abigail Ross Hopper.
The numbers speak for themselves: over 155 GW of solar supply chain capacity expansions have been unveiled, accompanied by a staggering estimated investment of $20 billion injected into U.S. communities. The expansion plans encompass:
A massive 85 GW of solar module capacity
An impressive 43 GW of solar cells
A robust 20 GW of silicon ingots and wafers
A notable 7 GW of inverter capacity
The outlook for the years ahead is even more promising. By 2026, it is projected that the U.S. will experience a capacity surge of over 17 times its current standing across modules, cells, wafers, ingots, and inverters as these facilities come into full operation. This growth is projected to create over 20,000 jobs in the U.S., tripling the solar manufacturing workforce to exceed 100,000 in the next decade.
In tandem with solar growth, over 65 GWh of energy storage manufacturing capacity is set to come online across 14 new or expanded facilities. Since the IRA's passage, more than 3 GW of large-scale energy storage projects have been implemented, while approximately 100,000 customers have adopted residential solar systems complemented by battery storage.
Addressing the supply side of the equation, George Hershman, SEIA board director and CEO of SOLV Energy, noted the significance of the IRA in building a robust manufacturing supply chain within the U.S. He remarked, "We've often dealt with the buy side, through continued tax credits for projects. That really helps installers and developers and end-users. But we really never dealt with how we are going to get the product, the supply side. I think the IRA did a great job with supporting the supply side to ensure we build the manufacturing supply chain in the U.S. that we all want to be able to deploy."
Despite potential political challenges to the IRA, its early and sustained success has bolstered its standing against the opposition. As Hershman emphasized, the tangible outcomes – jobs, revenue, and tangible progress – make it increasingly difficult to discredit this landmark industrial policy.
The influence of the IRA transcends political lines. Republican districts have accounted for a significant portion of the jobs and investments arising from this initiative. As reported by E2, Republican districts have absorbed 60% of the estimated job creation and 63% of the new investment generated by the IRA. To date, over 74,000 direct jobs have been created through these manufacturing announcements, according to an E2 report.
Looking ahead, the forecast for the solar industry is undeniably promising. SEIA projects an influx of over $565 billion in private-sector investment over the next decade. By 2033, cumulative solar capacity is predicted to reach an impressive 668 GW, effectively powering every home located east of the Mississippi River. This capacity equates to offsetting a substantial 459 million metric tons of carbon emissions annually, amounting to about one-third of all power sector emissions based on 2021 levels.
In retrospect, the Inflation Reduction Act's one-year anniversary serves as a testament to the power of visionary legislation and the incredible potential that can be unlocked when climate action and economic growth intertwine. The transformational journey embarked upon a year ago continues to pave the way toward a cleaner, more resilient, and prosperous future for the United States.