Winning Home Announces New Grants Totaling $396,333
A total of 20 nonprofit organizations received grants this year, with the largest going to the Council of Social Concern and the Boys & Girls Club of Woburn.
Winning Home has provided funds this year ranging from single-year grants of $5,000 to multiple-year grants totaling $500,000 over six years.
Grants from the foundation support organizations that provide educational and recreational programming for youth, help for homeless young adults, nonprofit farms dedicated to hunger relief, therapeutic rowing and horseback riding for children with disabilities, arts programs, and more.
Curran noted that Winning Home Inc. has now awarded approximately $8.5 million in grants since the first went out to the Boys & Girls Club in 1998.
In the 1990s Winning Home Inc. decided to sell the former agricultural land, located in Woburn, Winchester, and Lexington, in order to invest the money in becoming a charitable trust.
The Council of Social Concern, based in Woburn assists residents of Woburn and Winchester. It supplies low-income children and their families with emergency supplemental food as well as affordable early education and childcare. Because of their crucial contributions, two farms that cultivate and distribute healthy food are receiving help.
The Healthy Food for Kids project at Gloucester's Open Door is receiving funding. Another grantee, Our Neighbor's Table helps 1,200 food-insecure children and their families in Essex County.
People in homeless situations are increasing as a result of the rising unemployment during the pandemic. Winning Home is helping The Haven Project in Lynn and the Lazarus House Ministries in Lawrence to accomplish their mission which is helping families and individuals that have lost their homes. Winning Home is also collaborating with the Mission of Deeds in Reading which gathers donated furniture for families leaving in shelters. Also, it reaches out to several area communities including Woburn. Winning Home is supporting the Mission of Deeds' Beds for Kids Campaign this year.
In addition, Winning Home is providing support for The Wish Project's special drives to supply backpacks for students and toys for children during the holidays. Moreover, it is supporting Strongwater Farm's equestrian therapy, as well as the Children's Room and the Wildflower Camp Foundation's grief support programs for children who have lost a parent.
Find out if you qualify for these programs here.
To apply for a 2022 Winning Home grant, visit
www.winninghome.org/applygrant.html.
New president
In a recent visit to the Daily Times Chronicle, Curran introduced long-time Winning Home Inc. Board of Director and Woburn resident Robert Maguire as the new Board President. He replaces Tom Martin who will remain with the board but has stepped down as president.
Curran noticed how all the members of the board, himself included, handed out the grants to each organization on a person-to-person basis, even if it took them a few days.
"If we are handing out the money, we want to see where it is going," he exclaimed.
He also noticed the personal visits give the board members a chance to see these wonderful organizations and get to meet the incredible people who keep them going.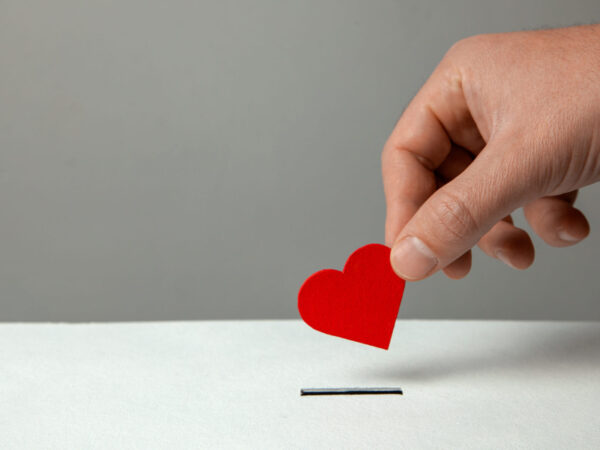 Winning Home, Inc., is a private, non-profit charitable organization based in Woburn, Mass., that provides services and support to economically, socially, physically, emotionally, or mentally disadvantaged children among with their families through donations to nonprofit organizations.
Find out if you qualify for these programs here.
The following provides further detail on this year's grants
Council of Social Concern – $110,000
A charitable, community-based agency in Woburn responding to the basic needs of people of all ages, providing early education and care, helping individuals develop their potential by creating a positive family and community relationships, and fostering respect and diversity. The donation will provide low-income children and their families living in emergency situations with supplemental food assistance, affordable early education, childcare, parenting education classes, and support services to individuals and families.
Boys & Girls Club of Woburn – $83,333 –
Winning Home has supported the Woburn Boys & Girls Club since 1998, with a 17-year commitment totaling $1.6M in community support. The most recent six-year grant of $500,000 will contribute to this amount through 2021. The mission of Woburn Boys & Girls Club is to inspire youth to find their greatness, through programs centered on leadership, team-building, and community enhancement.
Woburn Community Educational Foundation, Inc. – $15,000
Woburn Community Educational Foundation works to increase private investment and locality involvement in the community's public schools. Winning Home's grant will help support its Educator Grant Program and other programs as well, that provide low-income and English language students with learning opportunities outside the normal school day, such as excursions for students to Boston museums and historic sites. Winning Home grants to Woburn Community Educational Foundation since 2015 have helped launch 27 new projects benefitting low-income and English language learner students at elementary and middle schools.
Mission of Deeds, Inc. – $5,000
This is a nonprofit organization established in 1993 to help families begin life in a new home after leaving a shelter. The organization provides beds, donated furniture, and household items to those in need in Middlesex and Essex counties. Winning Home's grant will support the Beds for Kids Campaign to help purchase beds for economically disadvantaged children in Woburn, Winchester, Lexington, and surrounding communities.
The Saint Charles School this year also received a grant for $11,000 for tuition assistance and for providing supplies and computers to deserving children.
Find out if you qualify for these programs here.
To apply for a 2022 Winning Home grant, visit www.winninghome.org/applygrant.html.
For more information on Winning Home Inc. visit www.winninghome.org.