First-Time Homebuyer Grant and Loan Programs for 2022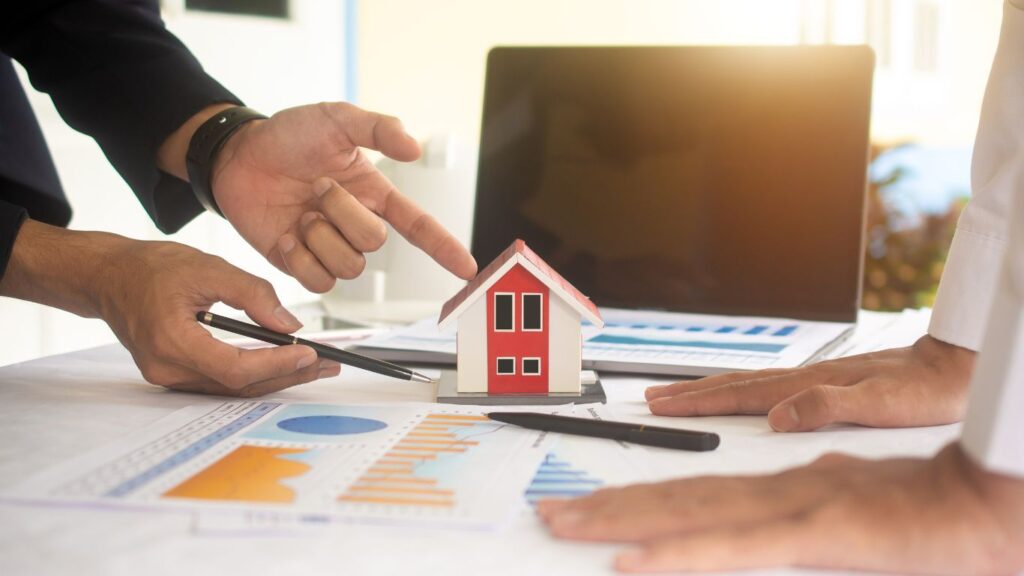 Are you ready to buy your first home? Do you need additional assistance to help with your down payment and closing costs? We reviewed some of the first-time homebuyer grants and loan programs available today. These funds help a lot of Americans avoid rents that are getting higher every year and make their dreams come true. 
For more information on getting a grant and also learning about refinance programs, take a look at this.
1. $25,000 Downpayment Toward Equity Program
The Downpayment Toward Equity Act of 2021, also known as the $25,000 First-Time Home Buyer Grant, is still in progress. If passed, it will provide up to $25,000.00 to eligible homebuyers. These funds can be used to cover down payment, closing costs, mortgage interest rate reductions, and other expenses. To be eligible, applicants may have previously owned a home, but they must not within the previous 36 months. Their income cannot surpass 20% of their Area Median Income. The mortgage must be federally-backed, meaning only  Fannie Mae, Freddie Mac, FHA, VA, and USDA. 
2. HomeFirst Down Payment Assistance Program
Qualified homebuyers can get up to $100,000.00 through the HomeFirst Down Payment Assistance Program. The program is administered by Neighborhood Housing Services of New York City (NHS). These funds can be used for down payment or closing costs, and eligible properties include a 1-4 family home, a condominium, or a cooperative in one of the five boroughs of New York City. These boroughs include Bronx, Brooklyn, Manhattan, Queens, and Staten Island. A homebuyer education course by an HPD-approved counseling agency is also required. Income eligibility includes 80% of the AMI.
3. National Homebuyers Fund grant
The National Homebuyers Fund (NHF) is a program that also provides grant funds to qualifying applicants, and they don't have to be first-time homebuyers. This non-profit corporation has been providing assistance for over 20 years to 45,000 homebuyers in different communities. This assistance comes in two forms: a 5% grant of the final loan amount and a second mortgage loan with 0% interest that is forgiven after three years. To be eligible, applicants must have a minimum FICO score of 640 and a 45% maximum debt-to-income ratio.
4. Federal Housing Administration Loans (FHA)
First-time homebuyers with a lower credit score can get assistance from these FHA loans. They are backed by the U.S. Department of Housing and Urban Development (HUD). Applicants need to purchase their home as a primary residence and must have a steady employment history in the last two years. If your credit score is at least 580, you may be eligible for a 3.5% down payment. If your credit score is between 500 and 579, you might be eligible for a 10% down payment. These loans have different limits depending on the county you live in and you can check them out here. 
5. HomeReady Mortgage Program
First-time home-buyers with a credit score above 620  can use this low down payment, low financing costs, and low mortgage insurance costs program by Fannie Mae. Applicants must have low and moderate incomes and can also be used for refinancing a mortgage. Eligible borrowers are those whose income is 80% or less of the area median income (AMI). When the loan-to-value (LTV) ratio is between 90% and 97%, the program also offers lower than regular mortgage insurance coverage requirements, as well as the possibility for the borrower to cancel monthly mortgage insurance payments if the LTV ratio falls below 80%. This program however uses FHFA'ss conforming loan limit, which as of 2022, is $647,200.00 for a single unit property.
For more information on getting a grant and also learning about refinance programs, take a look at this.
6. United States Department of Agriculture (USDA) Loans
The USDA Loan Program is available to homebuyers looking to buy a house in a rural and suburban areas. These loans are being issued through the USDA Rural Development Guaranteed Housing Loan Program. This program doesn't require any down payment and offers three main mortgage programs: USDA Direct Loans (Section 502 direct loans), USDA Guaranteed Loans (Section 502 Guaranteed Loan Program), and USDA Home Improvement Loans (Section 504 Home Repair program).
7. Veterans Administration (VA) Loans
Active service members, veterans, or surviving spouses can use the VA loans through the VA Home Loan Program. There is no down payment required and the credit score must be at least 640. Private lenders, such as mortgage firms or a bank, make VA loans, which are backed by the US Department of Veterans Affairs (VA). Banks do not need you to purchase Private Mortgage Insurance because VA loans are backed by the government.