The Ultimate Guide to Home Improvement Grants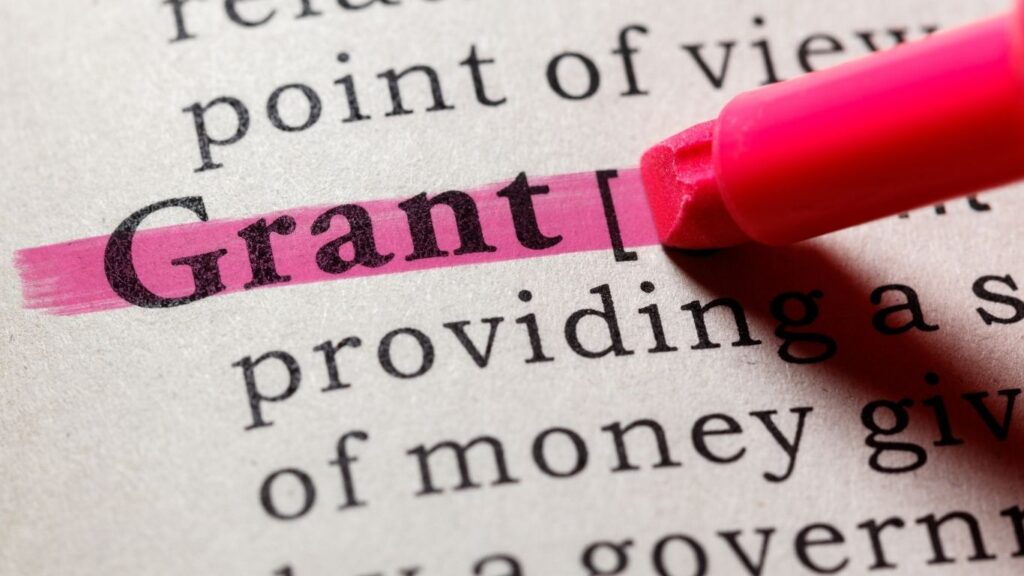 A home improvement flooring project is a complex and very expensive project. Whatever your home flooring style, you're sure to face a repair or replacement project if you live in your home for a long time or have moved into an older property. Fortunately, you may be eligible for a grant to help you with the costs. And you've come to the perfect place if you need to upgrade your home but don't have the funds to do so.
These grants and zero or low-interest loans offer partial or complete financial aid to eligible homeowners, and they can be used for fixing health and safety-critical issues, as well as emergency repairs. Homeowners are frequently awarded funds for house upgrades. However, not everyone is eligible for one. Please bear with me as I explain. Grants are difficult to come by, and many are awarded for specified modifications to ensure that the home is safe, habitable, and not a danger to people who live nearby.
For more information on getting a grant and also learning about refinance programs, take a look at this.
What Defines a Home Improvement Grant?
A home improvement grant, also known as a "house repair grant," is a type of financial aid provided by the federal, state, or local governments. It's intended to aid homeowners in making specific home improvements. There are a variety of home repair and renovation grants available, each tailored to distinct categories of people and communities. Grant eligibility varies by type, but it is usually based on income, geography, and the project details for which the money will be used.
Every year, the United States of America provides economic aid out of the general federal revenue. There are over 900 grant programs divided into over 20 categories offered by the 26 federal grant-making agencies. Determining whether you are eligible to apply for and receive a federal grant is very important, so make sure you are properly informed about all available options.
Where to Find Home Improvement Grants
You can find available home improvement grants in a variety of sources. Starting with your local HUD office is your best bet (Housing and Urban Development). For low-income homeowners, HUD offers grants such as the HOME Investment Partnerships Program, as well as other types of home repair loans. To locate a HUD office in your region, go to their official site.
Grants are also available through the National Residential Improvement Association. Fill out the NRIA's application and tell them about your home, its history, and your plans for upgrades. A representative from the NRIA will contact you with options. They could also be able to point you in the direction of tax credits, home improvement loans, discount programs, and other local incentives that might help you pay for or lower the cost of your upgrades.
You can also apply for a home improvement grant with the U.S. Department of Agriculture. If you are living in a rural area in the US, getting help for repairing or replacing your flooring, as well as addressing foundation repairs, is possible through the federal program Single Family Housing Repair Loans and Grants or Section 504, a program operated by the U.S. Department of Agriculture. This program offers 1% interest loans up to $20,000.00 to low-income homeowners and grants up to $7,500.00 to low-income people over 62. You can also make a combination of a loan and a grant and get up to $27,500.00. Grants can only be used to correct health and safety deficiencies on properties, and loans can be used in all home improvement projects.
Requirements & Eligibility
Home repair grants and loans are NOT given to anyone and for any purpose. The best way to get a grant to repair your home is to meet all the required criteria, have all the necessary documents, and submit your application within the given deadline. As we previously mentioned, each of these grants varies in income, age, type of repair necessary, and location of the property. Very low income and low-income families, families with children, single parents, senior citizens, people with disabilities, and veterans have a primary position when it comes to approval. Repairing a home is a very broad subject and can cover many projects within. Unfortunately, not all of them are eligible for grant funding. No one will give you free money if you don't like the tiles in your bathroom or the color of your kitchen cabinets. Emergency repairs, including repairs addressing health and safety hazards, as well as home modifications that improve code violations are the only eligible repairs. Start by researching online the available federal and state programs, then move to your county and city. Non-profit organizations, charities, and local churches also provide financial aid, volunteer labor, or discounted material you may use.
Keep in mind these funds are limited and they usually work on a first-come, first-served basis, so you want to be informed on time. Make sure you meet all the required criteria and you have all the necessary documents. Another fact you should know is that not all grants will be categorized specifically under home improvement needs. They may be related to broader themes such as conservation, community upgrades, and veteran or low-income family support for all residents.
Home Improvement Grants vs. Other Options
You don't have to rely just on grants. You can also refinance, get a Home Equity Line of Credit (HELOC), or get a personal loan against your home from your local bank. The Federal Housing Administration's 203K loan, for example, is a popular option for homeowners wishing to renovate their homes. You can use the 203K improvement to borrow money from your equity to pay for home repairs and upgrades. Typically, the rates are relatively low. You can even acquire a loan from USDA and/or HUD if you meet specific location and income standards.
For more information on getting a grant and also learning about refinance programs, take a look at this.
Are you planning to go green? Are you undertaking eco-friendly house improvements? Then you might be eligible for green energy subsidies or tax credits, which can help you save a lot of money. More information can be found at Energy Star's official site. You can also contact the energy commission in your city or state. When you make specific energy-saving modifications, many cities and states will offer incentives or even lower your monthly bills.
If you need to borrow money for green renovations, the PACE loan is also a fantastic alternative. A Property Assessed Clean Energy (PACE) loan is a type of financing that allows a commercial or residential property to implement energy efficiency and renewable energy improvements. Seismic retrofitting for homes, commercial buildings, and industrial properties in earthquake-prone areas; hurricane preparedness measures; installation of solar panels or boilers; energy-efficient roofing; and LED lighting upgrades are just a few of the energy-efficient improvements that PACE loan financing can help with.