Are There Grants That Can Help with Paying Your Bills?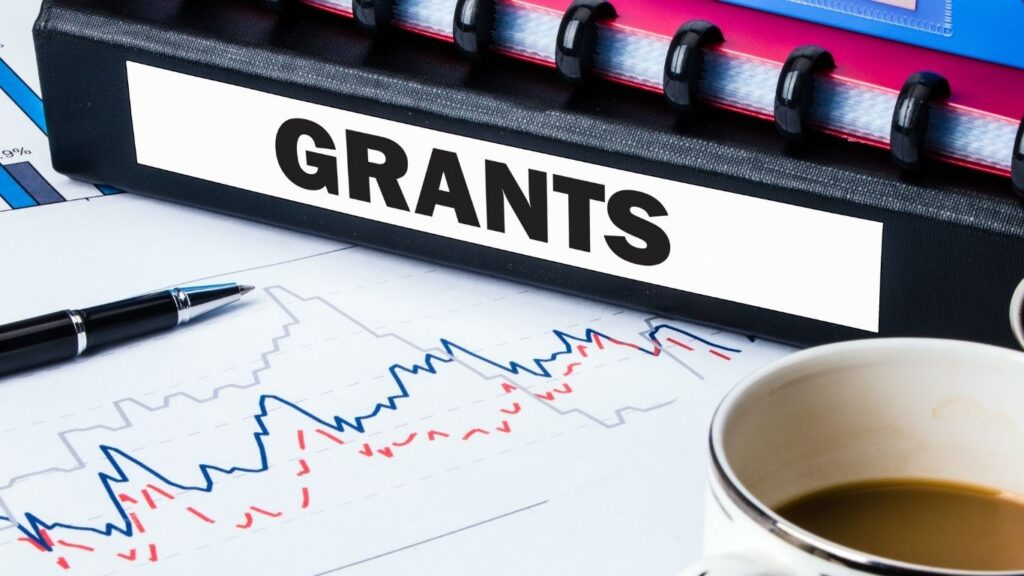 Grants worth billions of dollars are distributed by private foundations, states, charities, and the federal government. Housing, rent, utilities, a new automobile, medical supplies, and even transportation costs can all be covered with the funds. Low-income families, individuals trying to establish a business or pay for job programs, the disabled, and other suffering families may benefit from the free handouts. Unfortunately, most people are unaware that these free grants exist, and they are frequently overlooked. Learn more about them in the sections below, or contact a local agency in your state or county for a list of state and municipal assistance and grant programs. For each of them, there is a distinct application process. There are no grants available for paying down credit card debt.
Why do the government and private industry give grants?
The federal government gives billions of dollars to numerous agencies each year to distribute grants to US people. There may also be assistance provided to newcomers, including refugees and immigrants. The purpose is to assist a recipient in meeting their financial obligations. Whether it's a past-due energy bill, a Christmas trip grant, or housing assistance such as rent or mortgage payments to prevent homelessness, the groups want to help.
For more information on getting a grant and also learning about refinance programs, take a look at this.
Most people never apply for a free grant because they believe it isn't for them, they don't know who to contact, or they believe the process is too complicated. The truth is that people from all over the country, receive free grant money and other government benefits, and you should, too. The majority are from low-income or struggling families. All you have to do is be informed on time on all the available options out there and their eligibility requirements. 
Grants for free gasoline and cars
Across the country, more than 120 nonprofit organizations work to ensure that low-income working families are able to get a car in order to find and keep a job. Working Cars for Working Families can help you if you need a vehicle. They provide a list of these programs for those in need of a car and for those who wish to donate a car.
Free Gas USA Inc. is a program that can supply low-income families, the elderly, and the disabled with free gas ranging from $50.00 to $1200.00. Free Gas USA, Inc. is a national 501(c)(3) charity organization dedicated to providing poor Americans with free fuel subsidies. The agency, which was founded in 2008, works with churches, as well as public, private, and philanthropic groups, to meet the everyday transportation requirements of Americans. Other groups provide free cars, matching subsidies, or low-interest car loans to low-income people. A list of charitable gas and car programs can be found here. 
Find grants and help with bills from charities
There are organizations and charities that can assist you in paying your expenses, such as Operation Round Up. The energy costs are covered by this funding program. However, there are hundreds of other organizations that provide grants for paying expenses. Find some of these charitable organizations. There are also government programs and nonprofit organizations that can help you pay medical bills and related medical expenses. Medicare is a federal program that offers medical insurance or assistance to seniors and disabled people under the age of 65. Extra Help is a Medicare extension that allows consumers to get extra help with prescription drug expenditures that aren't covered by the standard Medicare plan. Supplemental Security Income is a Social Security program that helps people who are disabled, blind, or over 65 years of age, with limited access to income. 
You Can Receive Health Care Grants for:
Nursing homes

Prescription medicine

Alzheimer's disease

Sleep disorders

Stroke

Parkinson's disease

Alcohol and drug abuse

Mental and emotional disorders

Learning disabilities

Dental care

Eyeglasses

Free grants to pay medical bills
Personal grants
Grant money can be used to buy a new home, a new or used automobile, fix an existing property, pay off debt, explore the world, and much more. Many of these are still available. Many more financial aid and grant programs have been established specifically for the disabled, pensioners, mentally ill, veterans, and low-income individuals.
For more information on getting a grant and also learning about refinance programs, take a look at this.
Tens of Thousands of Dollars In Personal Grants
Mortgage Payments

Home Purchase

Home Repair and Improvements.

Help Pay Rent

School Supplies

Real Estate Taxes

Heating and Utility Bills

Childcare Expenses

New Car & Fuel

Groceries. Find grants for food assistance.

Clothing

Housing Assistance

Free computers – laptops and desktops.

Consumer and Credit Card Bills and Debt

Legal Services

Free Christmas Money and Gifts

Public Transportation

General Living Expenses

Lesson Payments

Tutoring

Minority and African American Grants
Disability benefits
The Social Security Disability Insurance (SSDI) and Supplemental Security Income (SSI) programs are the primary government agencies that provide assistance to people with disabilities. According to research, around one-fifth of the population may petition for disability compensation at some point in their careers, therefore the program functions as a safety net for American workers. Social Security Disability Insurance (SSDI), grants for medical treatment, veterans compensation, SSI or Supplemental Security Income, and other forms of assistance may be available. More on financial help for people with disabilities.
Energy bill grants
Most utility and electric companies give their consumers emergency financial assistance and crisis subsidies. They assist in keeping the heat and power on. In many cases, the energy company's grant program is managed by a local non-profit organization or charity. Non-profit organizations, government agencies, and utility companies all offer grants. Customers with low to moderate incomes can apply for a variety of programs. Obtain a list of state-sponsored energy programs.
Through efforts that assist families with energy bills, the Low Income Home Energy Assistance Program (LIHEAP) helps keep families safe and healthy. They offer government-supported aid in controlling the price of home energy bills, energy crises, weatherization, and small energy-related house repairs.
For more information on getting a grant and also learning about refinance programs, take a look at this.
Housing, food, mortgage, and rent programs
There are grants available for housing requirements from both the federal government and local charities. Some will assist with rent payments, while others will deal with other charges. This could include a stipend to cover the cost of home supplies, therapy, or other necessities. Locate some resources that can aid families in locating housing assistance.
The Emergency Food and Shelter Program (EFSP) is a FEMA-funded program authorized by the McKinney-Vento Homeless Assistance Act of 1987. As part of the EFSP – Emergency Food and Shelter Program, the federal government distributes funding to local charities and non-profits each year. While the program's scope is restricted, and not all areas participate, funds can be used to pay for a variety of basic requirements when they are available. A rent or mortgage payment, security deposits, moving expenditures, or food supply are all examples of this. Read more about the Emergency Food and Shelter Grant. 
Union member grants
Many unions provide members with additional funds to assist them pay their mortgage, rent, and other monthly expenses. These funds assist in paying costs during a period when a job has been outsourced or while members are on strike. The program is known as Union Plus Mortgage Assistance Program. If you're disabled, unemployed, locked out, or on strike, Union Plus Mortgage Assistance offers interest-free loans and grants to assist you meet your mortgage payments. If you qualify for the Mortgage Assistance loan benefit, you will also receive a $1,000 one-time award that will be given to you immediately.
Annually, Union Plus Scholarships are also given to union members or family members who want to start or continue their post-secondary education. Union Plus Scholarships of $250,000.00 were presented to 199 union members and union family members in 2021, with amounts ranging from $500.00 to $4,000.00.
Business grants
If you're thinking about starting your own business or expanding a current one, you should check out the government's largest "money-stop" (grant programs). A variety of commercial and public organizations assist entrepreneurs. They provide free money to expand or start a business, and grants are available from the federal government to assist you in starting a firm. During this time, the funds will be used to settle your bills and debts. A business grant is for you if you are thinking about growing or starting a business. Intel, Nike, Amazon, FedEx, Compaq, and Apple, for example, all got grants and financial aid when they were young.
Small companies are critical to a healthy, robust economy, and the US government recognizes this. As a result, there are numerous grants as well as low-interest financing programs available to assist small businesses. This might be important cash during a difficult time because the funds will be used to cover business-related bills. The government even developed a new interest-free loan program as a part of the stimulus plan. More.
You may be eligible for federal funds under the Small Business Innovation Research (SBIR) and Small Business Technology Transfer (STTR) programs if your small business is involved in scientific research and development. These initiatives encourage small businesses to conduct scientific research that contributes to federal R&D goals and has a high chance of commercialization if successful.
Military Service member grants
Military Homeowner Assistance is a program designed to assist service members and their families with housing costs. The initiative will help service members avoid foreclosure, assist them with homes if the mortgage amount owing exceeds the home's value, and give them relocating assistance and other housing support. Keep reading to learn more about the Military Homeowner Assistance program.
Rent help, security deposit assistance, and eviction prevention services may be available to veterans and their families. HUD funding is used in the majority of these projects. The Veterans Affairs Supportive Housing Program offers financial grants, job placement aid, and other benefits to veterans. The military also offers several educational grants and professional certification grants for spouses of military members. The VA offers education benefits for veterans and for their widows and dependents on its GI Bill site.
Education grants
The federal government provides grants for students attending college or career school. The U.S. Department of Education (ED) offers a variety of federal grants to students attending four-year colleges or universities, community colleges, and career schools. Check out the grant programs for more details and to learn how to apply:
Grants can come from the federal government, your state government, a private or nonprofit organization, or your college or career school. Make sure you do your research, apply for any grants you might be eligible for, and stick to deadlines!
For more information on getting a grant and also learning about refinance programs, take a look at this.