Kinds of Grants & How to Get Them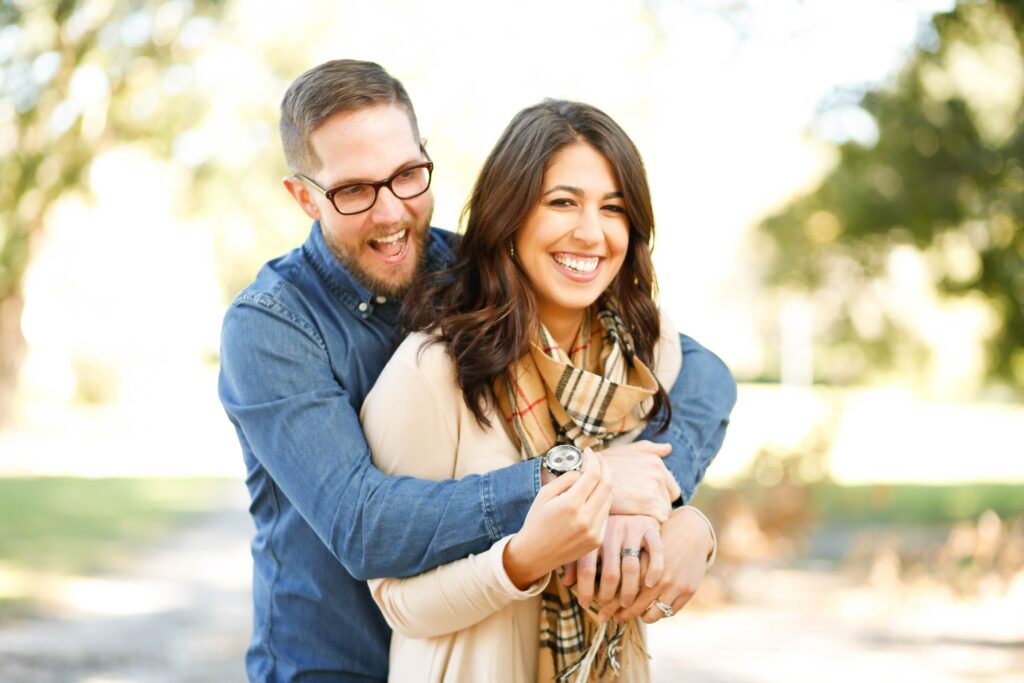 Billions of dollars in grant money are donated every year by American Corporate Giving Programs, Foundations other Charitable Institutions, Individuals, and other agencies. We ready every day about how these companies granting money to people for all kinds of reasons. In order to stay ahead of the curve, you need to stay on top of the news and information but with the internet and information overload, it is very hard to do that.
Grant Categories You May Be Eligible For
•Small/large business start-ups
•Various Real Estate ventures
•Historical building preservation
•Medical research
•National security
•Education
•First-time home purchase
•Inventions
•Environment preservation
Or, you can always try to get cash out of the equity in your home using Congress' new mortgage program.
Assistance Awards & Grants
Are you an organization or individual in search of federal grants, fellowships or other federal assistance? If so, you must have a S.A.M. Registration (formerly known as CCR) filed and approved; then you can start your search and submit your grant application through Grants.gov. Once you are registered, you can search for and view the details and actual applications for all available Federal Grants and Assistance Awards.
Grants.gov is the single access point for over 1,000 grant programs offered by 26 Federal grant-making agencies in various categories. This allows organizations and individuals to electronically find and apply for competitive grant opportunities from all Federal grant-making agencies. Today, Grants.gov is the central storehouse for information on over 1,000 grant programs and provides access to approximately $500 billion in annual awards.
Steps for Applying for Federal Grants
There are 7 primary steps you must take in order to apply for Federal Grants and other Assistance Awards. They include:
Obtain a DUNS number
Complete a proper SAM Registration (formerly known as CCR) by obtaining a CAGE Code, identifying proper NAICS Codes, PSC Codes, FSC Codes, SIC Codes, MPIN, industry classification, business size, Socioeconomic Status.
Obtain a username and password with Grants.gov (you must wait 24 hours after approval is received from the IRS and DLA)
Complete the actual registration application on the Grants.gov site
Create an AOR (Authorized Organization Representative)
Track AOR Status
Search for and actually apply for the federal grant or assistance award of interest
A Short Summary of Federal Grants
What is a grant? A grant is a way the government funds your ideas and projects to provide public services and stimulate the economy. Grants support critical recovery initiatives, innovative research, and many other programs listed in the Catalog of Federal Domestic Assistance (CFDA).
A grant is one of many different forms of federal financial assistance. Federal financial assistance is a broad term to refer to the various ways the U.S. government redistributes resources to eligible recipients. On Grants.gov you will find grant and cooperative agreement opportunities from federal agencies that award grants.
Government Grants Are There to Help You
Can you imagine what getting some extra money would feel like? That's right, free extra money! Imagine what you can do if you win a big lottery, what you can do with the money you receive. Guess what, you do actually get free money handed out. This money being handed out is called a 'grant.' This money is categorized into many types; for example, if you need money for a business you need a Business grant. What we do at USA Grant Applications is help you understand how procedures to receive these grants work and make sure you're in prime position to win one.
Tap into the equity in your home by using Congresses' new mortgage program.
Government Grants
The United States Government is the one who hands out these grants. The government is the main source while there are also agencies at the state and local level for the same. The amount of federal programs that are present to help you out is staggering. They exist in almost every category and cater to a variety of individuals. These individuals are further classified into various categories.
For example, if you're a woman looking to a start a new business or grow one, you are eligible for Business Grants for Women. Along with Federal Funding, there are many private donors, corporations and foundations that are created for the same, professional and community groups who provide grant funding.
That's not all – many people are also eligible for certain scholarships. With that in mind, you only have to imagine the kind of vast resources available just for you! In fact, there might be funding or grants available for pretty much anyone!
The sad part is that many people don't even know about this. Many people don't even realize that they're eligible to receive money from both government and private sources.
Also, many people aren't really aware of how to go about things. We make sure that you don't have to run around looking for funders – government and private foundations, etc. We also make sure you understand what type of grants you're eligible for.
We take the time and effort required to ensure that you understand the proper procedures and opportunities available. That's not all; we also help you writing grant proposals. You can apply for a variety of grants and may just win a few. With our guidance and help, you stand a very good chance of doing just that.
A grant is just what it sounds like — money is granted to the receiving party. Grants can come from different sources. Some companies and organizations have private grant programs, often overseen by a board of directors. But another type is the public grant.
Congress has a new mortgage program you can always tap into.
Public grants receive funding from the public through tax dollars. The United States government has 26 agencies in charge of making grants. Not all of these grants are for education. Some are meant to help people secure housing or start a small business. In addition to federal grants, some states have their own grant programs.
The justification for using tax money to help students pay for college is straightforward. By helping citizens further their education, society stands to benefit from their contributions later on.
Many, but not all, grants are need-based. That means only students who fall below a certain income level will be eligible to receive a grant. Some grants, such as the state of Georgia's HOPE grant, don't have a needs-based requirement.
Help Buying a New Home
The Department of Housing and Urban Development (HUD) offers an assortment of programs that might have the option to assist you with acquiring a home on the off chance that you fit the bill for help:
FHA Loans for First-Time Home-buyers
The Federal Housing Administration (FHA), some portion of HUD, guarantees contracts, making it simpler for potential property holders to manage the cost of credits. FHA additionally offers HUD homes available to be purchased. Become familiar with FHA Loans.
Purchasing a new home has almost never been easier.
Home-ownership Vouchers
The program gives open lodging inhabitants and other low-pay families that are first-time home-buyers with appropriations to use toward purchasing a home. For extra data about this program, contact your neighborhood Public Housing Agency (PHA).
Indian Home Loan Guarantee Program
The program, otherwise called Section 184 is a home loan explicitly intended for American Indian and Alaska Native families, Alaska Villages, Tribes, or Tribally Designated Housing Entities.
Projects for Service Members and Veterans
The Department of Veterans Affairs (VA) offers home credit projects intended to enable veterans and dynamic obligation to support individuals.
Projects for Rural Residents
Neighborhood Rural Development (RD) workplaces can give data on single-family lodging projects for provincial occupants.
State Programs
Contact your state lodging fund office or state HUD office for data about exceptional projects managed by your state and properties accessible in your general vicinity.
Notwithstanding every one of the projects, HUD finances affirmed lodging directing organizations all through the nation that can give guidance on many lodging related points, including purchasing a home. Utilize this guide to discover one in your state.
Dispossession Properties
In the event that you are keen on a dispossession related property, contact an authorized realtor who will have the option to exhort you on when the property might be accessible for procurement.
Where does the cash originate from?
As you most likely are aware, every single year BILLIONS of dollars are granted to individuals and associations, as free-cash and different sorts of subsidizing. This cash originates from every extraordinary source including yet not constrained to state and government offices and through private organizations and establishments. A great many people realize this cash exists, yet simply don't have the foggiest idea where to apply, the amount they fit the bill for, or even where to get an application.
By chance, the measure of cash given away by these elements every year can change just as the time that the cash is given away, so it's essential to check the date the application is expected and when the cash will be disseminated. Numerous individuals think this cash is given out toward the start of the schedule year, and this isn't the standard. A few elements give out cash a few times a
year or even throughout the entire year relying upon who is qualified and who isn't.
Home-buyer Grants and Down Payment Assistance
Housing industry studies have demonstrated that the main hindrance to purchasing a house is the lack of down payment funds. Loan costs are at their lowest in years, and home costs continue rising. Down payment assistance can make a huge difference between purchasing a home.
Across the nation, there are cities and provinces that provide grants to first-time home-buyers to help cover the expense of their down payment. Known as "municipal grants," funds are regulated by the legislative entity to serve area residents.
Grants resemble gifts, and require no reimbursement. There's many municipal offices offer extraordinary awards to veterans, instructors, firemen and other network administration laborers. There are free grants for energy-improvements, handicap access, and well-being and security upgrades for property holders.
It's always a good idea to discover what administrations are accessible in the community you plan to call home.
Each state has an official housing finance agency that offers low-cost mortgages and first-time home-buyer programs. Down payment assistance loans are typically 4% of the purchase price, enabling home-buyers to meet the base necessities for a FHA or ordinary home loan. Most offices, in any case, additionally offer a lot of huge advance adds up to assistance pay for closing expenses and home repairs.
Agency loans generally require no monthly payments, and are frequently "forgivable" over some stretch of time. Bigger credits may be zero-percent, additionally requiring no installment until the house is sold or the home loan is refinanced. State agencies additionally offer "mortgage credit certificates."
Grants and down payment assistance offered by administrative offices. Community-based nonprofits and Housing partnership agencies offer a wide range of programs and support service to property holders.
The Single Family Housing Repair Loans and Grants program
The Single Family Housing Repair Loans and Grants program, also known as the Section 504 Home Repair program, offers credits and grants to older and low-pay property holders. Low salary is beneath 50 percent of the region median income.
How may I utilize the assets?
Use credit assets to fix, improve, or modernize your home, or expel well-being and security perils.
Use award subsidizes just to expel well-being and security dangers.
What amount of cash would i be able to get?
Most extreme credit is $20,000.
Most extreme award is $7,500.
You might have the option to join credit and awards for up to $27,500.
Single Family Housing Repair Loans and Grants — General Program Requirements
To fit the bill for the advance program, you should meet the majority of the conditions beneath:
Be a property holder who has extremely low salary,
Be a U.S. native or lasting inhabitant, and
Live in a country territory; check the location on the Property Eligibility page.
To fit the bill for the award program, you should meet the accompanying conditions:
Meet the conditions above,
Be age 62 or more seasoned, and
Not have the option to reimburse a fix credit.
You should likewise possess the home and be not able get moderate credit somewhere else.