Best Mortgage Refinance Companies (May 2022)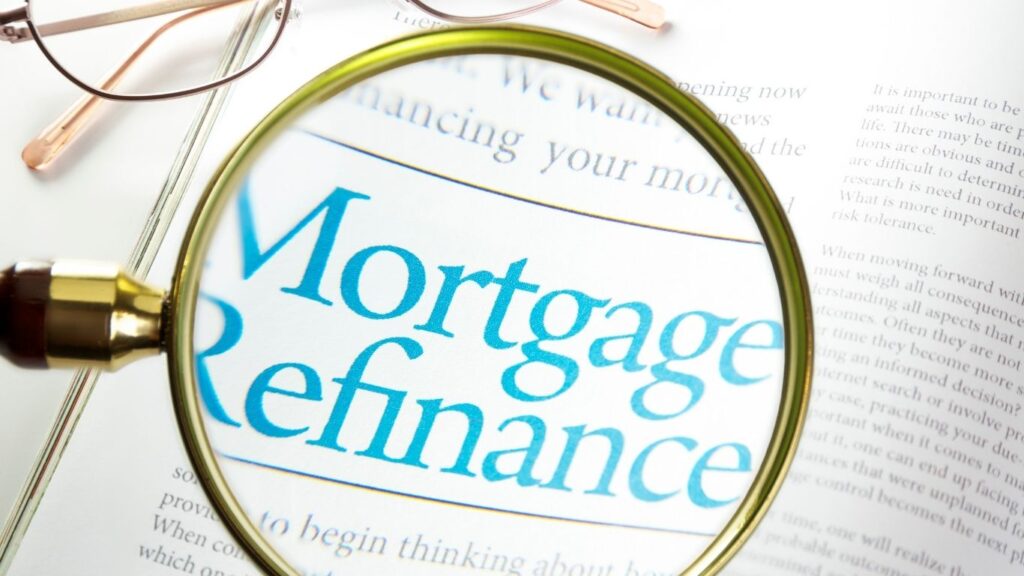 Refinancing your mortgage means exchanging your current loan for a new one with a different balance. Your bank or lender pays off your old loan and replaces it with a new one when you refinance your mortgage. Homeowners refinance to take advantage of lower market interest rates, cash out a portion of their equity, or prolong their repayment term to reduce monthly payments. Refinancing is a good choice if you can reduce your interest rate by at least 2%. However, many lenders consider that a 1% savings is adequate incentive to refinance. A mortgage calculator can assist you in budgeting for some of the costs.
For more information on getting a grant and also learning about refinance programs, access our database & search engine here.
Refinancing homeowners should keep an eye on home prices in their state and neighborhood. Also, look at your present mortgage balance. If the value of your home has improved and you've paid off a portion of your mortgage, you may have at least 20% equity. This may enable you to cancel PMI or FHA mortgage insurance, decreasing your monthly payments. The number of times you can refinance your mortgage is unlimited. Refinancing, however, might be pricey. Just because you have the option of refinancing your house does not mean you should. We summarized some of the best mortgage refinance companies on the US market today.
Our Top Picks for the Best Mortgage Refinance Companies
Rocket Mortgage:
Rocket Mortgage (previously Quicken Loans) has a stellar reputation for customer service and web-based support. Rocket originated more mortgages in 2021 than any other company in the US. It has ranked in the top 3 in the J.D. Power U.S Primary Mortgage Origination Satisfaction Study for eight consecutive years. For consumers with a debt-to-income ratio of up to 65 percent who currently have a mortgage with either of the government-sponsored enterprises, Rocket Mortgage is one of the lenders that offer Fannie Mae's RefiNow and Freddie Mac's Refi Possible refinance alternatives.
Zillow:
Zillow is often known for its real estate listings, but it also connects you with thousands of lenders nationwide, including mortgage bankers, brokers, credit unions, and community banks. In Zillow's Lender Directory, you can search for a mortgage lender by city, state/territory, or zip code. If you have a reference from a friend or family member, you can also look for a specific bank or loan officer. Another helpful feature of Zillow is their daily updated mortgage rate comparison tool.
Better:
Better Mortgage is an online lender that offers a simple and quick mortgage refinance process. This lender has some of the most affordable closing charges in the business. It is licensed in all 50 states with over 200 locations in 43 states. They are using technology to make it faster and more efficient, and humans to help make it friendly and enjoyable. Mortgage loan officers are often paid 1% of the overall loan amount, which means they're motivated to secure you the biggest loan possible, not necessarily the best one. Loan officers at Better Mortgage are not compensated on commission.
loanDepot:
loanDepot is known for its "mello smartloan," an end-to-end digital site that uses artificial intelligence to verify asset and job information, as well as execute credit checks and start the home appraisal process. Their proprietary mello software platform powers every loan transaction and, together with our mello smartloan they can ensure that your transactions with us are fast, straightforward, and hassle-free. Today, their nationwide team of 10,000-plus members assists more than 27,000 customers each month.
Navy Federal Credit Union:
For their VA Streamline (IRRL) and Homebuyers Choice mortgage refinancing options, Navy Federal offers 10- to 30-year loan maturities. For those who have exhausted their VA loan options, the lender also provides the Military Choice loan. Navy Federal can refinance FHA and conventional loans in addition to VA loans. Potential borrowers can also use Navy Federal's HomeSquad service to acquire a faster preapproval for a buy or refinance loan.
Ally Financial:
Ally Financial stands out for its $4 million jumbo loan offerings. Ally offers a bigger loan sum than other lenders, which typically cap lending at $2 million. For jumbo loans, borrowers must put down a minimum of 20% and show that they can meet their expenses for a particular number of months. Unlike most lenders, however, Ally accepts restricted stock units as reserve capital.
Bank of America:
Members of Bank of America's Preferred Rewards program may be eligible for a $600.00 closing cost reduction on their purchase or refinance origination costs. The discount levels are dependent on a member's balances in Bank of America banking and Merrill investing accounts, with tiers ranging from Gold to Platinum Honors. This is why it is on our list of best mortgage refinance companies on the US market today.
For more information on getting a grant and also learning about refinance programs, access our database & search engine here.
When examining mortgage refinance applications, lenders look at three things: credit score, debt-to-income ratio, and loan-to-value ratio (LTV).
A low debt-to-income (DTI) ratio: The Consumer Financial Protection Bureau recommends a DTI of up to 43 percent for conventional loans and less than 50 percent for FHA mortgage refinances (CFPB). To find out where you stand, use our DTI ratio calculator.
A good FICO credit score: Most mortgage refinance lenders require a minimum credit score of 620, but a score of 740 or above will earn you the best prices.
A loan-to-value (LTV) ratio of 20% or higher: The LTV is calculated by dividing the loan amount by the appraised value of your home.
Since the beginning of the year, mortgage rates have risen by more than two percentage points, placing pressure on homeowners who did not take advantage of historically low-interest rates to renegotiate their current loans in 2020 and 2021. The first step is to weigh the advantages and disadvantages of acquiring a new home loan to see if now is the best time to refinance.
According to Black Knight data analytics, an estimated 831,000 qualifying homeowners might lower their current rate by at least 0.75 percentage points right now. In general, if you can cut your rate by 0.75 percentage points or more (for example, from 6.25 percent to 5.5 percent), you should be able to break even on your closing costs in a few years. If you're thinking about refinancing your mortgage, now might be the perfect moment. Interest rates are likely to rise for the rest of the year. Choose one of the many mortgage refinance companies on the US market today.
For more information on getting a grant and also learning about refinance programs, access our database & search engine here.