City Launches New Program to Help Homeowners with Home Repairs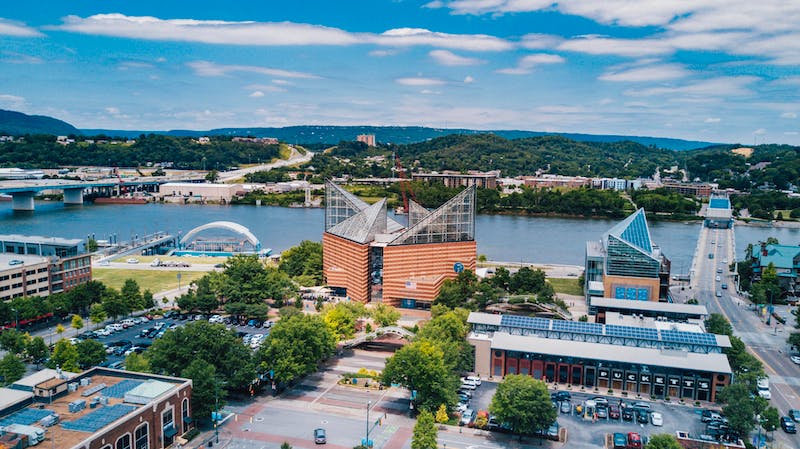 The City of Chattanooga is relaunching and expanding its Home Assistance Repair Program (HARP) to help low-to-moderate income families make critical home repairs. The program, which is part of Mayor Tim Kelly's One Chattanooga Relief and Recovery Plan, will provide financial assistance to up to 90 families over the course of two years.
"Every Chattanoogan should have a safe and stable place to call home, and this is one more tool in our toolkit to help make that possible," said Mayor Kelly. "Eviction prevention is a critical variable in the affordable housing equation, and finding ways to apply focused leverage to make that one degree of change is often the difference between homelessness and stability – and that's what this program is about."
The program will provide funding for a variety of home repairs, including:
Interior and exterior painting
Porch and step repairs
Siding and deck repairs
Roof repairs
Plumbing repairs
Electrical repairs
HVAC repairs
Accessibility modifications
To be eligible for the program, applicants must:
Reside within the Chattanooga city limits
Be the primary homeowner
Have a low to moderate income
Applications for the program are now being accepted. They can be submitted online or by mail. Applications will be accepted on a first-come, first-served basis.
The Neighborhood Services team will be stationed at designated community centers to help interested residents apply for the program. The following are the dates and times of the upcoming outreach events:
May 27th, 10am-2pm: East Brainerd Community Center
May 28th, 10am-2pm: Brainerd Community Center
May 29th, 10am-2pm: North Chattanooga Community Center
May 30th, 10am-2pm: South Chattanooga Community Center
For more information about the Home Assistance Repair Program, please visit the City of Chattanooga website or call 423-643-7325.
In addition to the financial assistance, the program will also provide technical assistance to help homeowners identify and repair critical home hazards. This assistance can include:
Home inspections
Energy audits
Weatherization services
Lead hazard remediation
The Home Assistance Repair Program is a valuable resource for low-to-moderate income homeowners in Chattanooga. If you need help making critical home repairs, please contact the City of Chattanooga to learn more about the program.