Albany Takes Action Against Blighted Areas with Mini Grant Initiative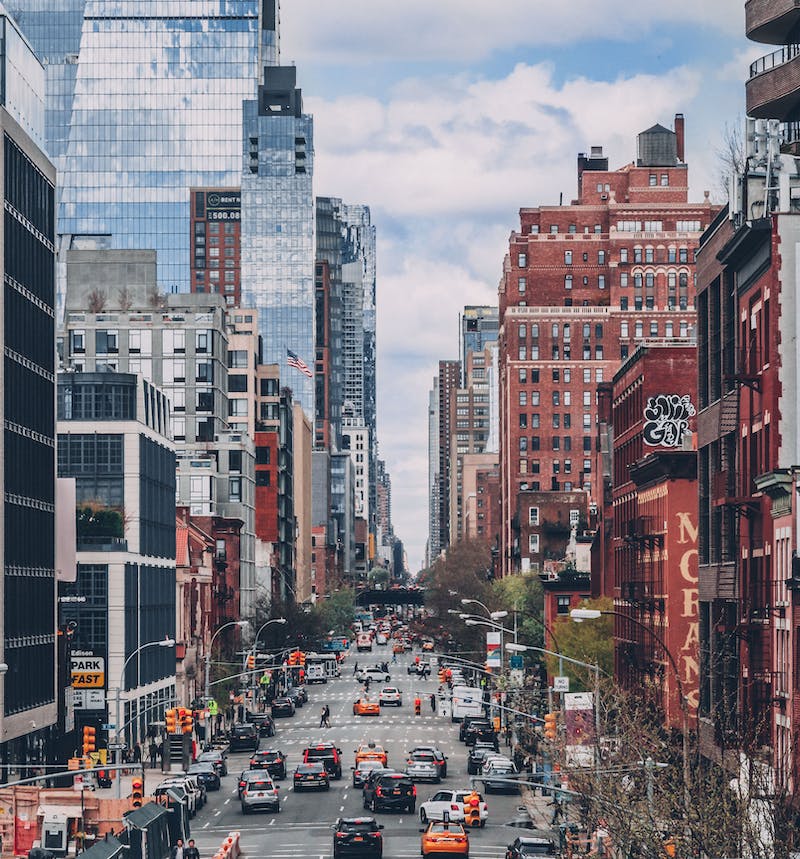 The City of Albany is proud to announce its participation in the Love Your Block grant program for the second consecutive year. In collaboration with Cities of Service and Johns Hopkins University, and with the generous support of Bloomberg Philanthropies, Albany is joining a network of cities across the country in utilizing this program to combat neighborhood blight and promote community revitalization. Since its inception in 2009, Love Your Block has successfully made a positive impact in various cities, from Phoenix, Arizona to El Paso, Texas, to Birmingham, Alabama, and Salt Lake City, Utah. Now, we are thrilled to include Albany, New York as one of the cities benefitting from this program in both 2022 and 2023.
Love Your Block has been instrumental in empowering communities to take charge of their neighborhoods and implement transformative projects. In the past, participating cities have successfully organized neighborhood clean-ups, enhanced public spaces by installing park benches and street lighting, created vibrant community gardens in vacant lots, and adorned buildings with stunning murals. Albany, in its partnership with Love Your Block, will direct its efforts towards combating blight and making necessary repairs to front porches and stoops. Additionally, the program will support initiatives that contribute to the overall well-being of the community.
The mission of the Love Your Block grant, which amounts to $20,000, is to address the challenges associated with urban blight, foster neighborhood revitalization, and promote positive community-driven change, one block at a time. The program specifically targets neighborhoods that have previously faced redlining, including West Hill, Arbor Hill, North Albany, and The South End. Furthermore, the initiative extends its reach to other areas of Albany that have been adversely affected by blight, lack of resources, crime, abandoned buildings, vacant lots, and high levels of poverty. These areas include Beverwyck, Mt. Hope, Park South, Sheridan Hollow, Delaware Avenue, and Second Avenue.
As part of the Love Your Block program, mini-grants ranging from $500 to $2,000 will be awarded to eligible organizations and neighborhood groups. To be considered for the grant, these groups must meet the following criteria:
Be located within Albany City limits, specifically in the targeted neighborhoods mentioned above.
Commit to implementing their proposed project by the end of October 2023.
Present a detailed budget outlining the expenses associated with their project.
Demonstrate how the proposed idea or group will effectively combat blight, reduce poverty, foster stronger community connections, and provide necessary resources.
Include references from fellow community members that attest to their commitment to the goals of the program.
By awarding these mini-grants, Albany aims to empower local organizations and neighborhood groups to initiate impactful projects that directly address the pressing issues faced by their communities. Love Your Block envisions a future where blighted areas are transformed into vibrant, safe, and prosperous neighborhoods, fostering a sense of pride and unity among residents. The program seeks to instill hope, create lasting change, and inspire residents to take an active role in shaping the future of their city.
Albany encourages all eligible organizations and neighborhood groups to seize this opportunity and submit their proposals for consideration. Together, we can make a significant difference in the fight against blight, poverty, and inequality. Let us embrace the Love Your Block grant program and work towards building a stronger, more resilient Albany, block by block.