HUD Secretary Marcia Fudge Visits Baltimore to Promote the Healthy Homes Production Grant Program
The U.S. Department of Housing and Urban Development announced awards of $105M across 29 states to create safe, healthy housing. These funds will be distributed in the form of grants through the Healthy Homes Production Grant Program to 60 nonprofit organizations and state and local agencies. In December, the agency also awarded nearly $13.2 million in grants to state and local government agencies in three states through its Lead Based Paint Hazard Reduction Grant Program.
Find out if you qualify for these programs here.
These federal home health grants were the reason HUD Secretary Marcia Fudge visited the City of Baltimore last Monday. She joined members of Maryland's congressional delegation and state and city lawmakers to promote the federal agency's grant money that will help keep more Americans safe in their houses. Secretary Marcia L. Fudge was joined by Ruth Ann Norton, president of Green & Healthy Homes Initiative, Sens. Chris Van Hollen and Ben Cardin, Rep. Dutch Ruppersberger, Baltimore City Councilman Ryan Dorsey, and Baltimore Deputy Mayor Ted Carter.
Three groups in Maryland — Enterprise Community Partners Columbia, Green & Healthy Homes Initiative Inc., and Maryland Rural Development Corp. were selected to receive close to $5.2 million in funding to take on nearly 500 homes through the Healthy Homes Production Grant Program. The HUD grant will help fund GHHI's work in 300 East Baltimore homes whose residents live at or below 80% of the area median income. GHHI will collaborate with Morgan State University's School of Community Health and Policy, the Living Classrooms Foundation, Johns Hopkins University School of Nursing and the Baltimore Regional Housing Partnership.
Find out if you qualify for these programs here.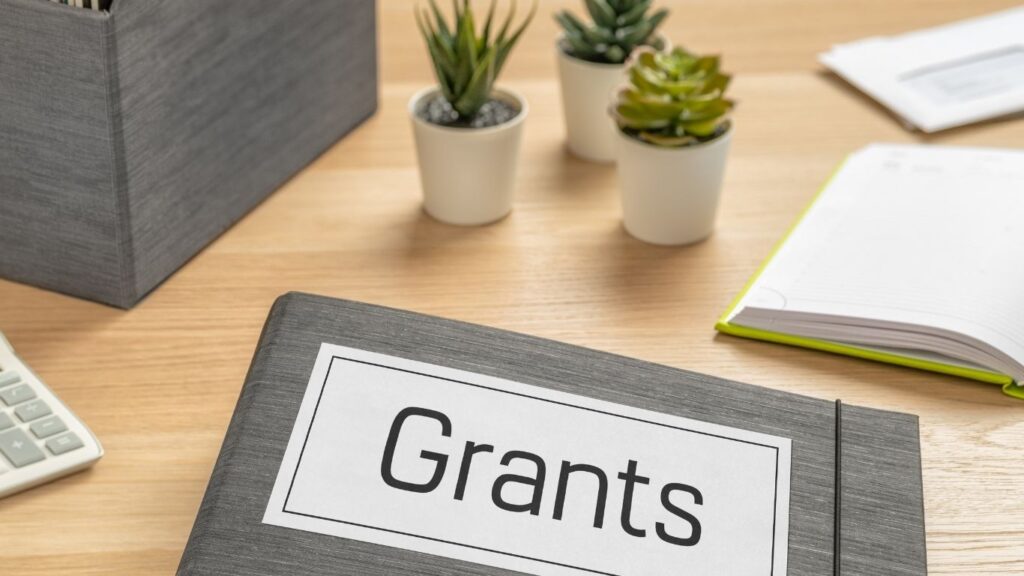 "Children should never have to live in a place where they cannot breathe," Fudge said. "We cannot, we must not, and we will not allow for children to die for things that we can fix, and we are going to fix them. When we transform houses, we transform people's lives."
Fudge called on Congress to pass President Joe Biden's infrastructure agenda, known as the Build Back Better framework. This includes a commitment to increase the affordable housing stock and remove lead paint from hundreds of thousands of homes.
"We know that exposure to lead is the most significant and widespread environmental hazard for children in Maryland — especially right here in Baltimore," Baltimore Mayor Brandon M. Scott said. "The health risks from lead exposure compound existing disparities in the quality and access to care available to low-income residents. We are grateful that HUD has recognized the tremendous need in Baltimore City to address this issue and improve the quality-of-life of our residents."
For more information on how you can get a grant and learn about refinance programs, access our database & search engine here.