Reduce Energy Bills for Businesses, Nonprofits, and Municipalities with Solar Energy Installation Grants from USDA via PA Solar Center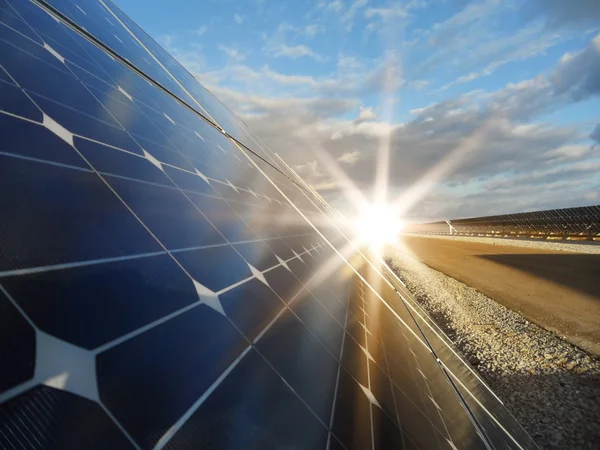 The USDA is offering a solution to rural businesses, municipalities, and nonprofits that are struggling with skyrocketing energy bills. The "Rural Energy for America Program" (REAP) provides grants that have recently doubled in size due to the Inflation Reduction Act. These grants can be used to implement renewable energy systems such as solar power, which can significantly reduce monthly energy bills or even eliminate them entirely. Rural municipalities and nonprofits are also eligible for the USDA's Community Facilities Direct Loan & Grant program in Pennsylvania.
The REAP program is prioritizing projects in rural underserved areas, such as much of Western PA. For 2023, the total REAP funding has nearly doubled from $300 million to $550 million, and the maximum individual grant amounts have increased from $500,000 to $1 million. The maximum federal grant share is also increasing from 25 percent to 40 percent of total project costs.
When combined with the new 30 percent solar tax credit and additional tax credits for low-income and energy communities in the federal Inflation Reduction Act, these grants can result in significant energy cost savings for almost all applicants as soon as the switch to solar is flipped.
For example, a business that currently spends $1,000 a month on electricity bills could install a typical solar system of about 140 kilowatts for approximately $300,000 or less. A REAP grant could cover 40 percent of this amount, the solar tax credit an additional 30 percent, and a low-income or energy communities tax credit an additional 10 percent, in addition to the 100% depreciation in the first year. All these tax benefits can result in almost a 100% reduction from the cost of the system in the first year.
The Pennsylvania Solar Center, a nonprofit that provides trusted guidance to all Pennsylvanians looking to go solar, offers free G.E.T. Solar and G.E.T. Solar Cowmmunities programs. G.E.T. Solar provides businesses, nonprofits, and community property owners with free technical assistance and financial guidance on going solar.
The USDA has a REAP application deadline of March 31st, 2023. The PA Solar Center will host a free Zoom webinar on this grant program, as well as the Community Facilities program and tax credit opportunities, on Friday, February 17th, from 12:00-1:15 p.m. During the webinar, the Center will also discuss its G.E.T. Solar Communities programs and its next Request for Application deadline from interested community leaders.
It's important to note that if a utility is a rural electric cooperative or municipal-owned utility, they do not abide by the same rules as investor-owned utilities governed by the PA Public Utility Commission. Some of these utilities have restrictive rules or large fees for installing solar energy, which may inhibit or reduce the significant savings that other Pennsylvanians can enjoy through solar that are amplified with the USDA and IRA benefits for solar and storage.
If your company, municipality, school, or nonprofit is struggling with soaring energy bills, it might be worth considering solar. This may be the best time in history to make the switch and benefit from the USDA grants and tax credits.