Who is Eligible for a Government Home Improvement Grant In Georgia?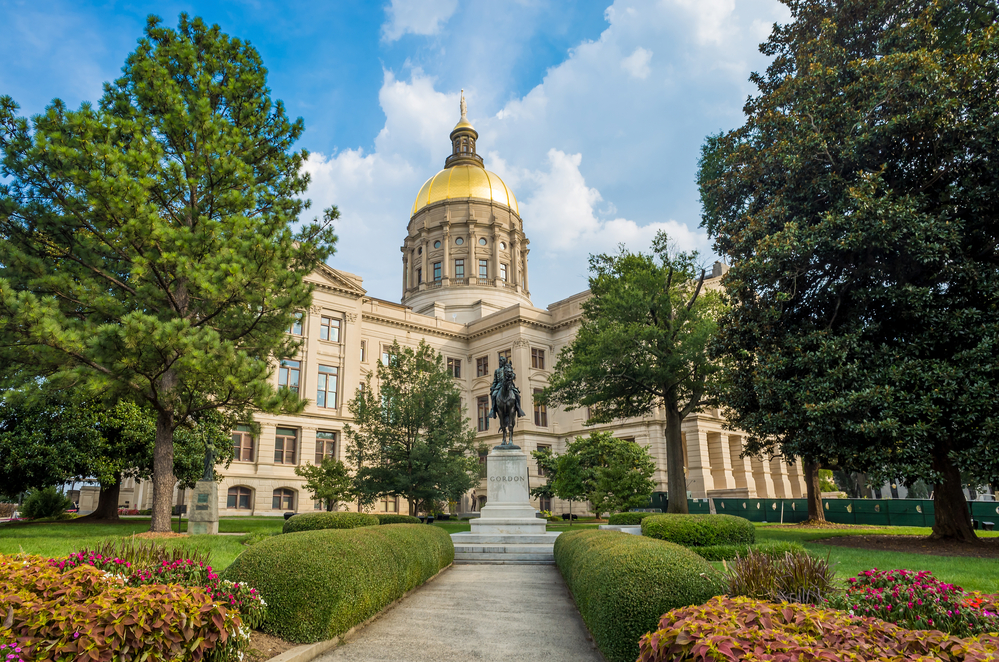 Home repair and improvement grants and loans are vital resources available to low and moderate-income homeowners, renters, and lenders in Georgia, as well as other states across the US. These funds are primarily intended for use by low-income families with children, single parents, elderly citizens, veterans, and individuals with disabilities. Eligibility for these resources is determined based on factors such as income, age, property type, and the property's location. The initial step towards accessing these funds involves contacting federal, state, and county agencies that administer the grant and loan programs to understand the necessary documentation and eligibility requirements.
For the sake of convenience, you can easily search and apply for Georgia home repair grants online. Begin by visiting your local U.S. Department of Housing and Urban Development (HUD) office or familiarizing yourself with homeownership assistance and improvement programs available on the HUD website. HUD disburses funds via numerous programs, including their two key ones: the Community Development Block Grant Program (CDBG) and the HOME Investment Partnership Program.
The CDBG offers annual grants, based on a formula, to provide aid to communities and to ensure they have access to decent housing. On the other hand, the HOME program enables HUD to provide grants that communities can use in partnership with local nonprofit organizations to create a wide array of activities for the development of both rental and single-family homes for eligible persons. Visit your county or city's official site to explore any available home improvement programs.
If you're unsure of where to look for resources in your community, United Way's 2-1-1 service can help. It is a free, live telephone service that operates 24/7, connecting residents to various human and social services across the state. The call specialists are available around the clock to assist callers in finding mortgage, rent, utility assistance, food, emergency shelter, health care, counseling, support groups, and more, within their local communities.
Across Georgia, six United Way websites are available based on your location:
The state of Georgia provides robust support for its residents, whether they're new homeowners or have owned property for a long time. Numerous non-profit organizations, like Habitat for Humanity, have affiliate offices throughout Georgia. These organizations can assist with home improvement projects by supplying volunteer labor and free or discounted materials. For more information about these programs, along with documentation and eligibility requirements, find and contact your local office through the Habitat for Humanity Georgia website.

These programs can offer valuable assistance to homeowners in Georgia looking to improve their properties:
| Program | Description | Eligibility & Key Features |
| --- | --- | --- |
| Georgia Department of Community Affairs Single Family Homeownership Program (DCA) | The DCA offers homeownership opportunities and home improvement options to eligible Georgia residents. It provides affordable and safe housing by offering low-interest loans, down payment assistance, and home rehabilitation programs. | The DCA primarily serves low to moderate-income families. Eligibility for the DCA programs is based on income and varies depending on the specific program and county. Residents interested in this program should check the DCA's website for detailed eligibility requirements and application processes. |
| Georgia Dream Homeownership Program | The Georgia Dream Homeownership Program provides affordable mortgage financing to eligible homebuyers. Participants may also be eligible for down payment assistance. | This program is aimed at first-time homebuyers, or buyers who have not owned a home in the past three years, as well as families with members who have disabilities. The program also has income limits and purchase price limits, which vary by county and household size. |
| Georgia Power Home Energy Improvement Program | This program provides incentives for homeowners to improve the energy efficiency of their homes. This can include things like adding insulation, sealing air leaks, or upgrading HVAC systems. | Any homeowner who is a customer of Georgia Power is eligible to participate. Incentives are based on the specific improvements made. To take part in the program, homeowners must have an initial assessment by a program-approved contractor. |
| Community HOME Investment Program (CHIP) | The CHIP program offers grants to local governments and nonprofit organizations for housing rehabilitation and first-time homebuyer activities. | This program serves low-income individuals and families. The exact income limit depends on the county and the size of the household. Funding from this program must be used for specific activities, such as rehabilitating owner-occupied homes or assisting first-time homebuyers with down payments and closing costs. |
The Weatherization Assistance Program (WAP), USDA Rural Development Housing Programs, and the Atlanta Habitat for Humanity Home Repair Program also provide substantial support to eligible homeowners. The WAP aims to reduce energy costs for low-income households by increasing the energy efficiency of their homes. It serves homeowners who earn at or below 200% of the federal poverty level.
The USDA Rural Development Housing Programs offer loans and grants for home improvements and repairs to homeowners in rural areas. These can range from repairing a leaking roof to making a home accessible for a household member with a physical disability.
Lastly, the Atlanta Habitat for Humanity Home Repair Program offers exterior home repairs for eligible homeowners in Atlanta, particularly targeting veterans, elderly, and disabled individuals.
Overall, these programs offer a wide range of assistance to Georgia homeowners seeking to improve, repair, or purchase their homes. Interested individuals should thoroughly review each program's eligibility requirements and application procedures. Remember to confirm details from the official program or department websites as the specifics can change over time.