Who is Eligible for a Government Home Improvement Grant In Texas?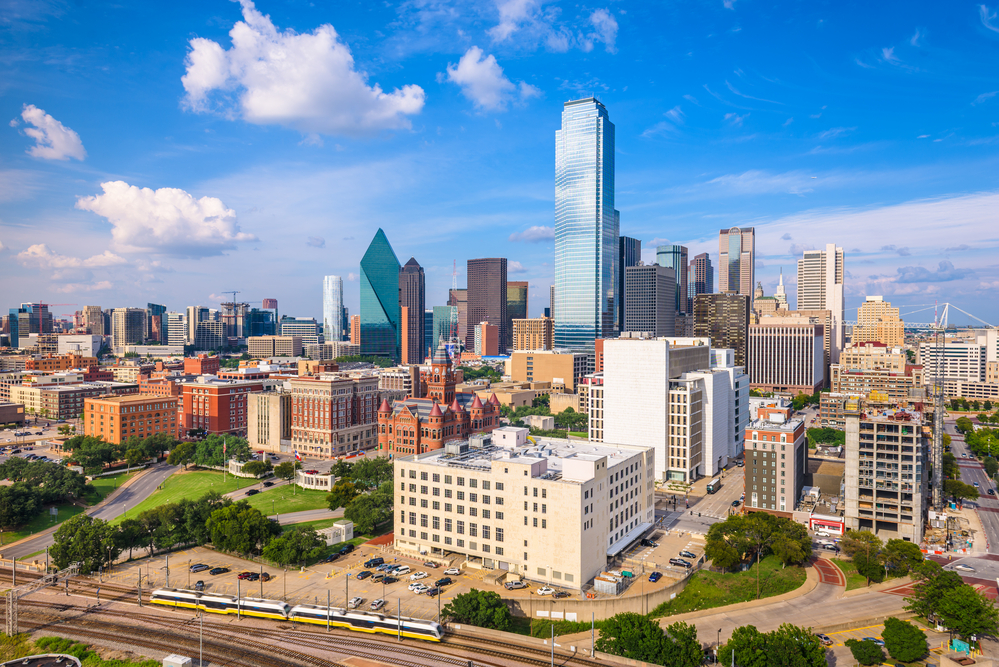 Home improvement grants, also known as home repair grants, serve as a critical form of financial aid for homeowners seeking assistance in funding essential repairs or enhancements to their current property before moving on to their next residence. These grants are typically provided by the federal government, state governments, and local municipal agencies, aiming to alleviate the financial burden associated with home renovations. By offering financial support, these grants make it more feasible for homeowners to maintain and improve their properties.
While not all home improvement projects qualify for grants, they can be a valuable resource for homeowners looking to make desired property enhancements. These grants serve as a form of government-sponsored financial aid that assists homeowners in offsetting the expenses associated with home upgrades. By providing financial assistance, home improvement grants enable individuals to address necessary repairs, enhance safety features, and improve the overall quality of their homes.
Accessing home improvement grant programs often involves exploring various opportunities at the county, state, and federal levels. While competition for these grants may be high, diligent research can uncover programs tailored to specific home improvement needs. These programs are designed to make homes more accessible, livable, safe, and compliant with building and safety codes. By reviewing eligibility criteria and application requirements for each grant program, homeowners can determine if their projects align with the specific objectives of the grants and increase their chances of securing financial assistance.
In conclusion, home improvement grants offer invaluable financial support to homeowners embarking on necessary repairs or upgrades. Through these grants, homeowners can access funds to enhance their properties and ensure they meet safety standards and accessibility requirements. By exploring the various grant programs available at the county, state, and federal levels, homeowners can identify potential sources of funding and make their desired home improvements a reality.


Here's a table summarizing some of the grants and programs for home improvements in Texas:
| Program Name | Description |
| --- | --- |
| Texas Weatherization Assistance Program (WAP) | The Weatherization Assistance Program is a federal program that provides grants to low-income households in Texas to improve energy efficiency and reduce utility costs. Eligible homeowners receive services such as insulation, air sealing, and heating system upgrades. The program aims to enhance energy efficiency, lower energy bills, and improve overall comfort for qualified individuals or families. By addressing energy-related issues, this program helps low-income homeowners reduce their energy consumption and potentially save money on utility expenses. |
| Texas Department of Housing and Community Affairs (TDHCA) Programs | TDHCA offers various programs to assist Texas residents with home improvements. The Single Family Rehabilitation Program provides grants or loans to low-income homeowners for essential repairs, accessibility modifications, and energy efficiency upgrades. The program aims to enhance living conditions, promote safety, and improve energy efficiency for eligible individuals or families. The Homeowner Rehabilitation Assistance program offers financial assistance to low-income homeowners for repairs and improvements necessary to correct health and safety hazards or code violations. It helps homeowners address critical issues and create a safe and habitable living environment. |
| Texas Home Improvement Programs | Some cities and municipalities in Texas have their own home improvement programs to support residents in making necessary upgrades. These programs can vary depending on the location but often provide grants, loans, or rebates for energy-efficient upgrades, repairs, or accessibility modifications. The specific services and incentives offered may include insulation improvements, HVAC system upgrades, weatherization measures, and other enhancements that improve energy efficiency and overall comfort. The availability and details of these programs may vary across different cities and municipalities within Texas. It's advisable to consult local government websites or contact relevant agencies to obtain accurate and up-to-date information on specific home improvement programs available in your area. |
| Texas State Energy Conservation Office (SECO) Programs | SECO offers various programs to promote energy efficiency and renewable energy adoption in Texas. These programs often include grants, incentives, or financing options for homeowners. The specific programs and incentives offered by SECO may focus on energy-efficient upgrades, renewable energy installations, or energy conservation measures. Homeowners may be eligible for grants or incentives to implement energy-efficient improvements such as insulation, HVAC system upgrades, weatherization, or the installation of renewable energy systems like solar panels. SECO programs aim to reduce energy consumption, lower utility costs, and promote sustainable practices among homeowners in Texas. |
| Local Utility Programs | Many utility companies in Texas offer programs to support energy efficiency and home improvements. These programs aim to promote energy conservation, reduce greenhouse gas emissions, and help homeowners save on energy costs. They often include incentives, rebates, or financing options for energy-efficient upgrades such as insulation, high-efficiency heating systems, appliances, and solar installations. The specific programs and incentives available may vary depending on the utility company. Homeowners are encouraged to contact their local utility provider to learn about the programs offered in their area. These programs provide homeowners with opportunities to make energy-efficient upgrades and reduce their environmental impact while enjoying potential cost savings. |
These programs in Texas aim to provide financial aid, incentives, and technical assistance to homeowners seeking to improve their properties. They target various aspects of home improvement, such as energy efficiency, safety, accessibility, and overall livability. Through these programs, homeowners can access resources and support to address essential repairs, enhance energy efficiency, reduce utility costs, and promote sustainable practices.